Community groups
See how local community groups are tackling climate change.
Want to know more about tackling climate change in our district? Sign up for our Environment E-newsletter
---
Eco Colnes & Halstead
Cherry began her eco-journey by starting to make small changes around her home.
She took steps by doing simple things like turning the tap off whilst brushing her teeth and switching lights off when not in the room. She made sure to check if her waste was recyclable and took the plugs out of sockets when not charging her phone.
But for Cherry that wasn't enough. Cherry has decided to open a refill shop this December. Cherry has brought together a local community group of over 1,200 members sharing ideas and tips on what else we can do to help save our planet.
As a member of Braintree District Council's Climate Change Working Group, Cherry represents a local community voice.
Join in the conversation with Eco colnes & Halstead community group:
Incredible Edible
Incredible Edible began with two women in Todmorden. It has now branched out into an international network of Community Gardens. They grow vegetables, herbs, fruit and flowers for the benefit of local people, wildlife and the environment.
Volunteers in Earls Colne started the Incredible Edible project in the first lockdown. They worked to create a garden on the High Street from an unused plot of land. A Councillor Community grant of £500 allowed them to buy compost, tools and seeds to progress the project.
Incredible Edible Earls Colne has gone from strength to strength since. The group now have permission from Eastlight Community Homes to create another garden in the village.
Jayne Meleschko, one of the leaders of the project, said "Our scheme is part of a much wider national Incredible Edible movement. While encouraging the growing of fruit and veg in community spaces, we promote education in schools and local groups.
"I would encourage anyone who is interested in starting something similar in their locality to 'go for it'
A starter guide is available on the Incredible Edible website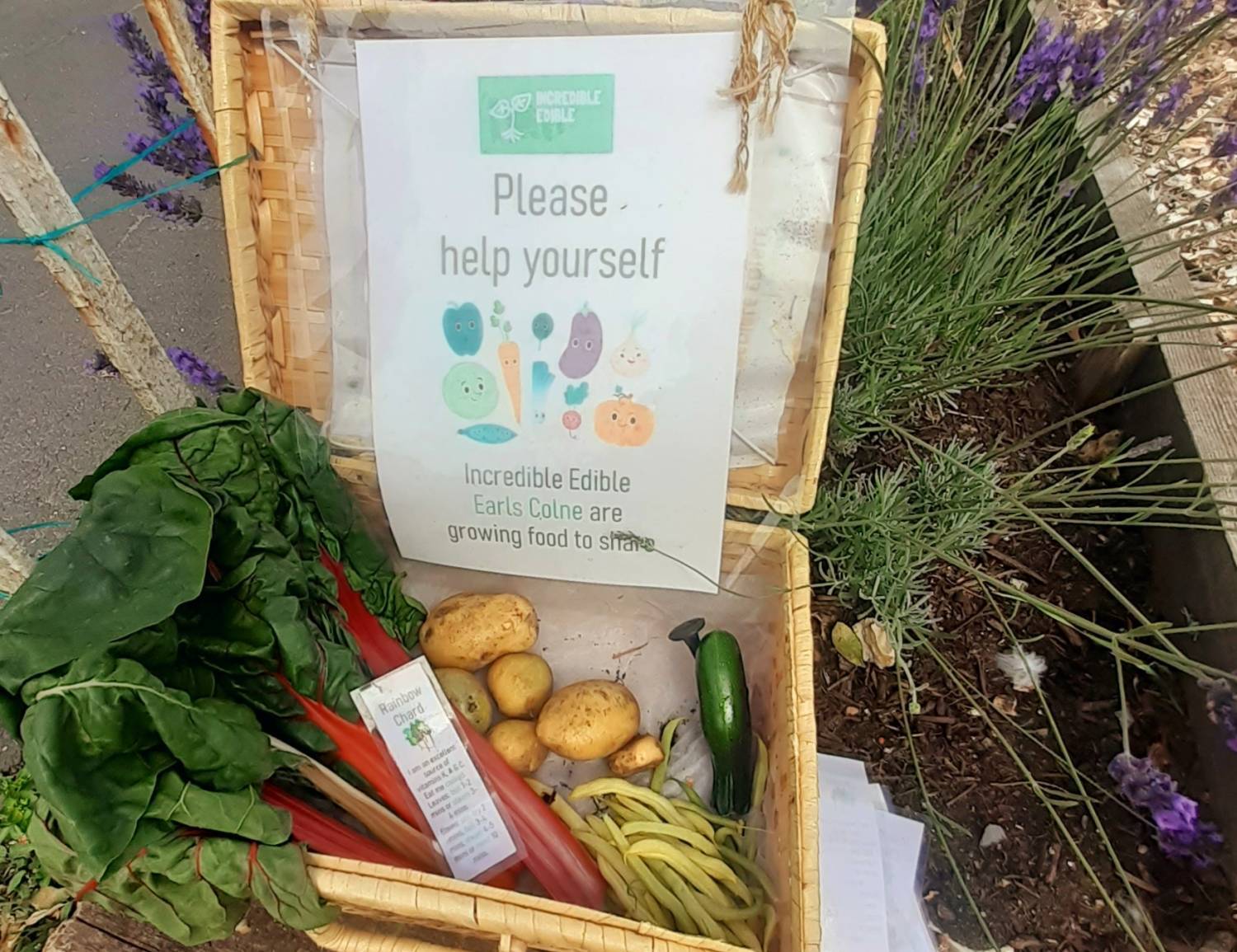 ---
Repair Cafe
Repair Café at Cornerstone Church, Black Notley takes place on the third Saturday of every month, 10:00am – 12:00pm.
Members of the wider community can bring items in need of repair for example clothes, electricals, and bikes. A dedicated team of fixers will try their utmost to knock things back into shape. This is all for free, although donations for materials are welcome.
Not only can repairing save you money, but it also reduces waste and saves items from going into landfills. A great way to help tackle climate change and save our planet.
For more information, you can email
Matt Ager matt@mattnvicki.co.uk