Council reveals results of survey into town centre pedestrianisation scheme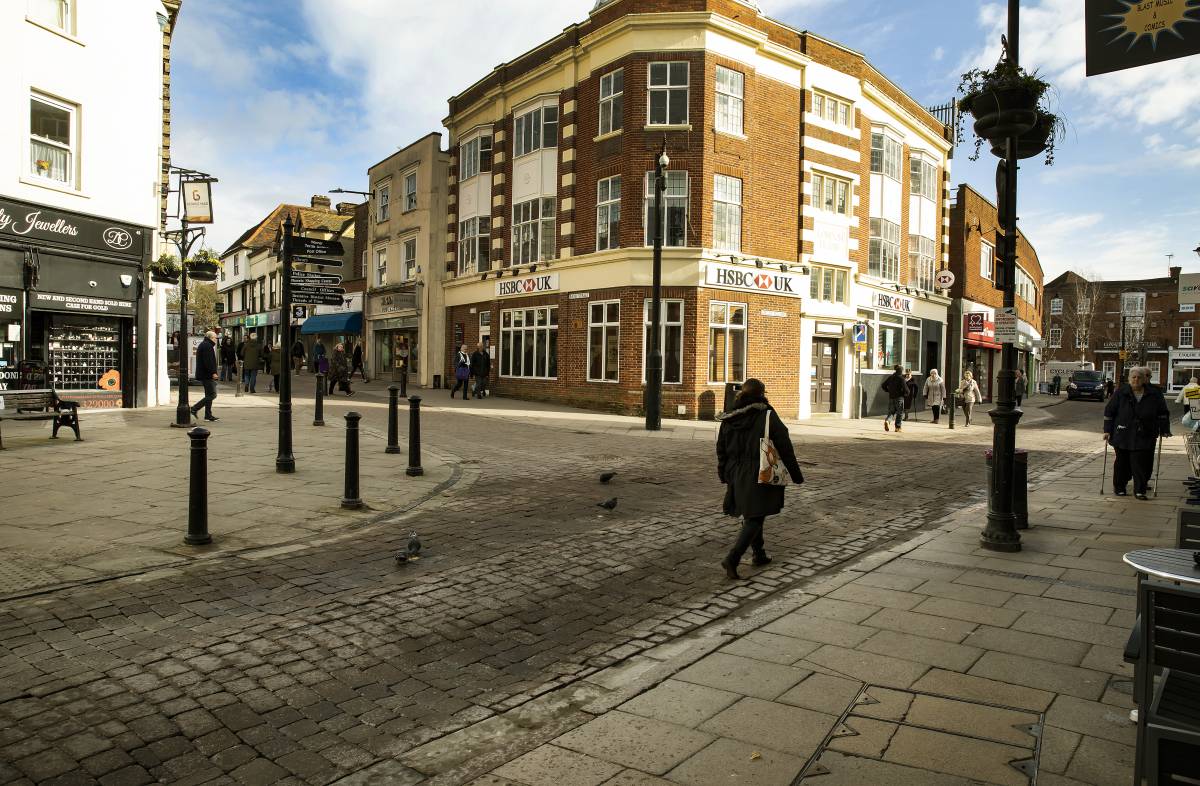 More trees, planting, CCTV, music and family events are just some of the things people want to see in Braintree town centre, it has been revealed.

Published: Thursday, 5th March 2020

Braintree District Council has published the results of its latest public consultation for the pedestrianisation scheme, which gave residents, visitors and businesses the opportunity to have their say on what they want the new space to be used for, to help shape the design plans.

The responses pulled out some common themes and the top things people felt were key to the town centre regeneration, including trees, CCTV, planting, Wi-Fi and water features. The top ranked events people said they want to see were music, seasonal and family themed.

As well as the online survey, drop in sessions were also held during the consultation as an opportunity for people to find out more about the scheme face-to-face and give their views.

The pedestrianisation project will see Market Place, Great Square and most of the High Street become traffic-free, whilst making crucial long-term improvements to the roads and pavements and the creation of new public spaces. Proposed works to facilitate new disabled bays and permit parking around the town also feature as part of the plans including Bank Street and St Michael's Lane, as well as a proposed contraflow bus lane on Fairfield Road to accommodate the removal of buses on the High Street.

This comes after the results of a consultation held in 2018 asking what residents and businesses thought about pedestrianisation showed strong support for the scheme, with many recognising the benefits such as improved attractiveness and creating a safer, healthier environment.
Councillor Tom Cunningham, Cabinet Member for Economic Development and Infrastructure, said: "People in Braintree really care about their town centre, and it has been genuinely fantastic to see the level of responses and conversations that this consultation has sparked. We've had lots of great suggestions which we will be taking on board as part of the new designs. It's also been interesting to find out what type of events people would like to see. We will be working with our partners to make this project the best it can be and will be keeping residents and businesses in the loop when the construction works get started."
The full survey results can be viewed at www.braintree.gov.uk/pedestrianisationconsultation.
Following several months of consultation with local residents and businesses, Braintree District Council is now working up final design concepts, taking on board comments from the consultation. The first phase of the construction work is expected to start at Fairfield Road and Bank Street in mid-April 2020. A full schedule of works and other arrangements planned for the removal of buses and disabled parking will be communicated and available at www.braintree.gov.uk/pedestrianisation once confirmed.
Braintree District Council is also planning on issuing regular email newsletters to update residents and businesses as the project moves forward, as well as updates on the £30million Manor Street regeneration scheme where work is already underway. Anyone interested in the projects can sign up for free by visiting www.braintree.gov.uk/tellmemore.