Thanks a million - £1 million to support Braintree town centre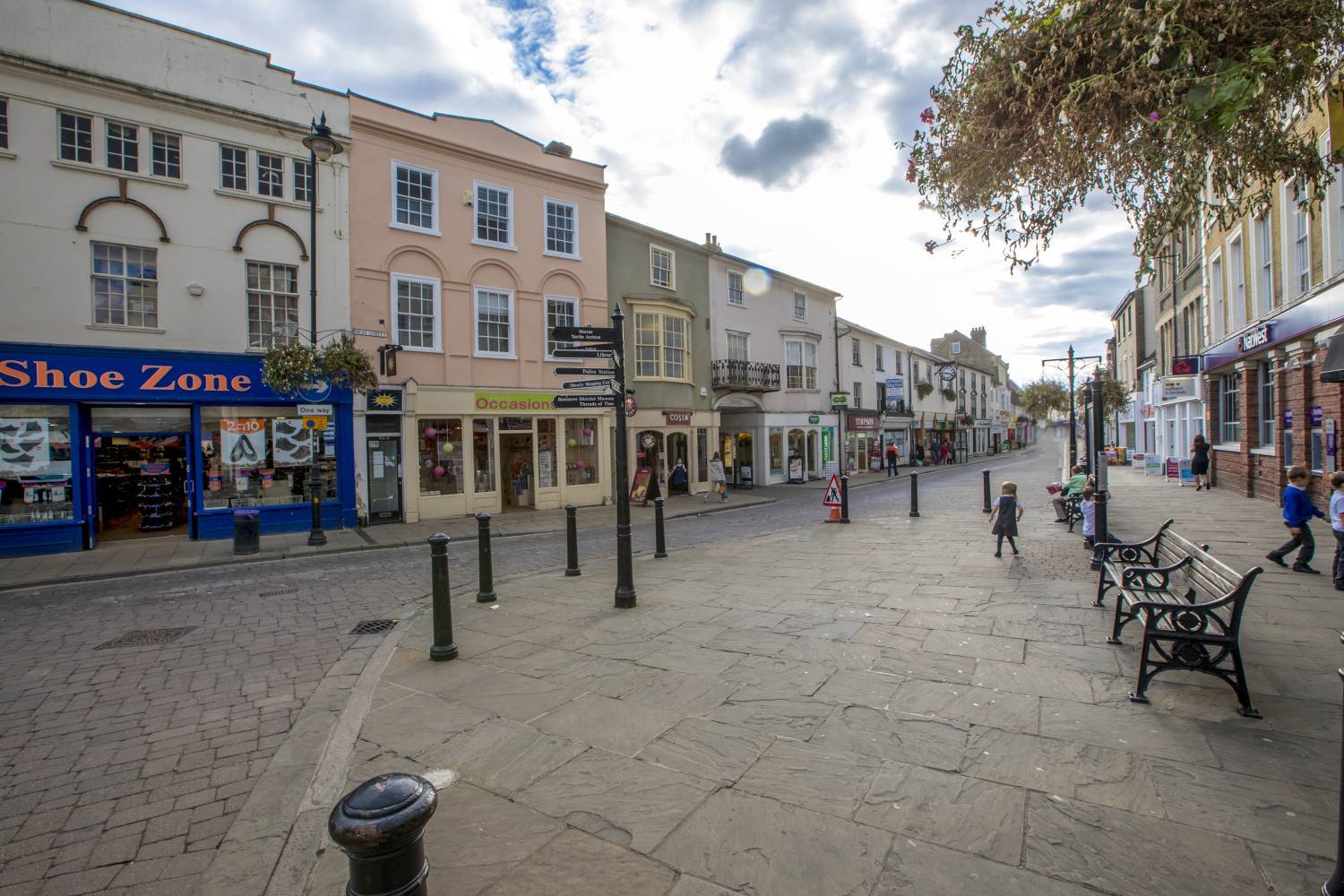 "It's great news that central Government has awarded us with this funding which will support our investment into Braintree Town Centre."

Published: Friday, 28th February 2020

Braintree is set to receive £1 million from the Department of Transport, it has been announced today (Friday 28th February 2020).

The bid was submitted by Braintree District Council and Essex County Council for a share of the £93.4 million Local Highways Maintenance Challenge Fund from the Department of Transport (DfT).

The investment in new and improved roads supports plans to pedestrianise part of Braintree town centre, to enhance walking and cycling links helping to improve air quality and tackle congestion, including developing the possibility of a proposed contra flow bus and cycle lane at Fairfield Road.

The bid was submitted in October 2019 to support funding for the pedestrianisation scheme, which was given approval at Braintree District Council's Cabinet meeting on Wednesday 18th December.
Councillor Tom Cunningham, Cabinet Member for Economic Development and Infrastructure at Braintree District Council said: "It's great news that central Government has awarded us with this funding which will support our investment into Braintree Town Centre. Our aim is to make the town centre a place people want to visit and socialise and our pedestrianisation scheme is key to that. We've been working closely with our partners such as Essex County Council to make sure we get this right, and this extra funding will help drive the transformational change the town centre needs while also improving the condition of the high street."

Councillor Kevin Bentley, Deputy Leader and Cabinet Member for Infrastructure at Essex County Council said: "I am delighted to hear the successful outcome of the DfT Challenge Fund bid as it allows us to progress our collective ambitions for Braintree High Street and the adjacent areas of the town centre and to help unlock the economic potential of the town centre. We look forward to continuing to work in partnership with Braintree District Council (BDC) to improve the town centre and as part of our ongoing devolution ambition we will support BDC in taking this exciting initiative forward."

Rt Hon James Cleverly MP for Braintree said: "I welcome the news that Braintree District Council have been awarded £1million from the Department for Transport, a share of the Highways Maintenance Challenge Fund. This investment for essential repair works will fund the pedestrianisation of the High Street in Braintree Town Centre. This is yet more positive news regarding the regeneration of our High Street."

Roads Minister Baroness Vere said:"There is nothing more frustrating than a journey delayed by poor road conditions, and this multi-million pound boost will help improve connectivity across the country. This investment will not only help local areas to target current pinch points on their roads, but will also harness our world-leading research and innovation capabilities to future proof the next generation of journeys."
Braintree District Council recently held a consultation giving residents and businesses the opportunity to say what they would like to see in their town centre to help shape the design plans. The survey results will be published shortly.
Final design concepts are currently being worked on, taking on board comments from the consultation, with phase 1 of the construction works to begin in April 2020.
Residents, visitors and local businesses can keep up to date with the project by visiting www.braintree.gov.uk/pedestrianisation.
The Department of Transport announcement can be found here: https://www.gov.uk/government/news/government-to-improve-road-journeys-across-the-country-with-93-million-investment-and-cutting-edge-transport-tech