Young Braintree litter hero shortlisted for national award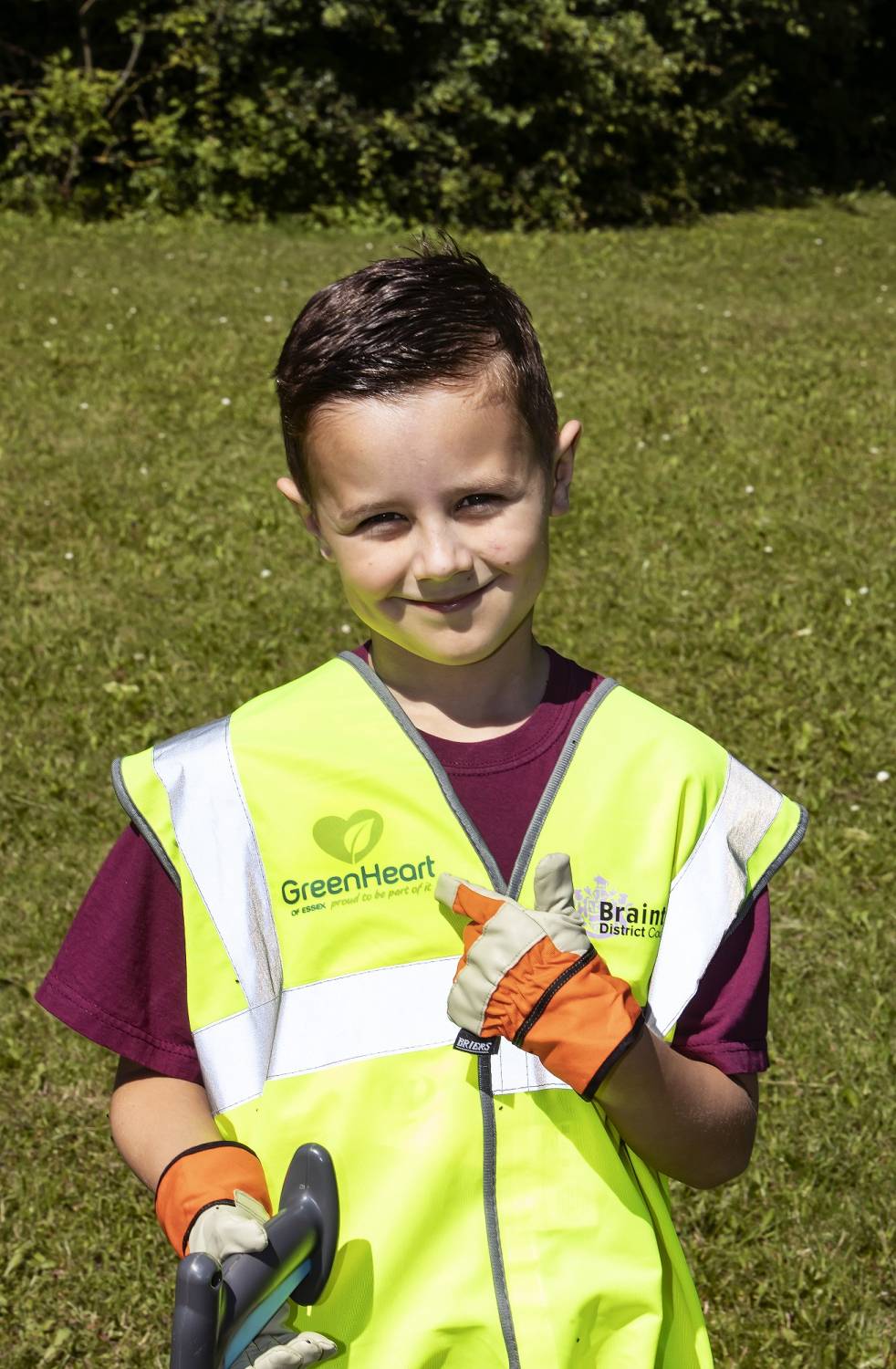 An inspirational eight-year-old from Great Notley in Braintree has been recognised as one of the country's young litter heroes by a national organisation.

Published: Tuesday, 17th December 2019

Daniel Walker has been encouraging people across the Braintree district to do their bit for the environment and his efforts haven't gone unnoticed, as he has been shortlisted in Keep Britain Tidy's Network Awards 2020 in the Young #Litterheroes Award.

He was nominated by Braintree District Council for the prestigious award in recognition of his exceptional efforts for tackling litter in his community in Great Notley, Braintree. Daniel has become well-known for keeping his village clean of litter and educating people on the harmful impact of waste on animals, all whilst raising money for the Farleigh Hospice charity in memory of his Granny.

Daniel has previously hosted presentations at his school, encouraging classmates to also take an active role in the environment and helping to tackle the litter problem.
Councillor Wendy Schmitt, Cabinet Member for Environment and Place at Braintree District Council, said: "Daniel is a true litter hero and his actions are making a real difference in his community, so we are absolutely delighted he is a finalist in the Young #LitterHeroes award and is getting the recognition he deserves. There is so much passion for the fight against litter in our district and we see every day the selflessness of our Green Heart Champions who give up their time to clear rubbish from our streets. Daniel's dedication for looking after the environment is a reminder to us all that what we do now will impact on future generations. More people need to take responsibility for their own waste and understand that dropping litter is a criminal offence. We should do all we can to pass on cleaner, greener spaces to our young people."

Keep Britain Tidy Chief Executive Allison Ogden-Newton said: "I would like to congratulate Braintree District Council on being shortlisted for one of our annual awards. We know that people want to live in places that are clean and tidy and local authorities have a massive role to play in this. We are delighted that so many authorities entered our awards and the standard was incredibly high. We look forward to seeing Braintree District Council at our awards ceremony in Birmingham in February."
The Keep Britain Tidy Network Awards will take place in Birmingham on Thursday 6th February 2020.
You can follow Daniel's journey via his Facebook page at https://www.facebook.com/Great-Notley-Litter-Busters-793312091067974/