Horizon 120 plans on show to public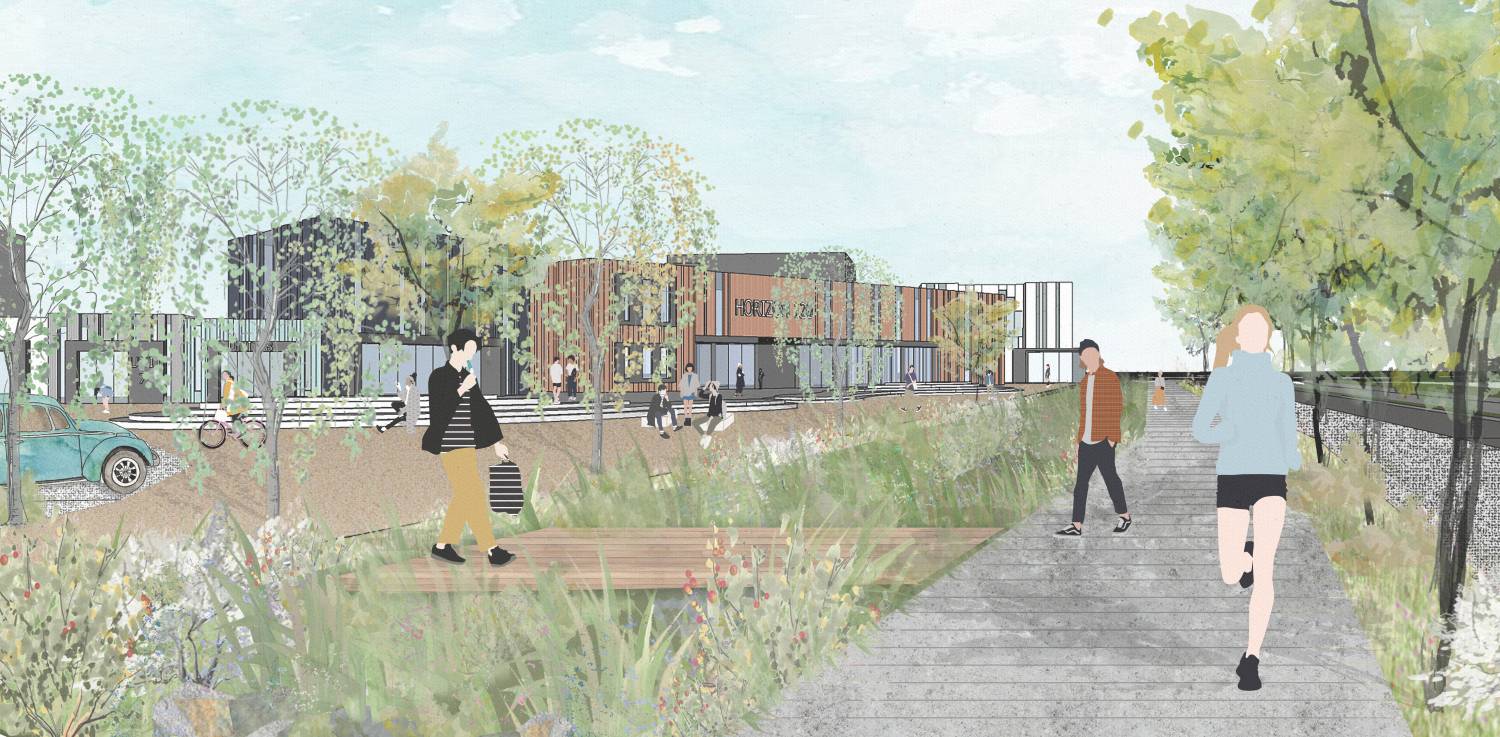 Residents and businesses will soon have a chance to see the plans for the Braintree District's first Local Development Order set for the Horizon 120, Business and Innovation Park.

Published: Monday, 16th September 2019

The Council purchased the 65 acre site in Great Notley at the end of last year with a vision of creating an employment site fit for the future which attracts exciting new firms into the district and offers residents high calibre jobs.

Many local authorities have adopted this type of planning framework in appropriate designated areas to encourage economic, environmental and social gains, such as to boost enterprise.

This Local Development Order distinctively includes proposals to create a sustainable and leafy environment where roads and paths are tree-lined with green buffers and wildlife corridors. An area to the north east will be a designated habitat with ponds, tussock grassland, natural hedgerows and trees enhancing the biodiversity so as to attract animals such as birds, mammals, insects and reptiles.

It also grants upfront planning permission for certain forms of development and land uses within particular zones on a site, as long as they meet certain conditions. The zonal plan for Horizon 120 comprises of four distinct zones with a mix of different uses. The design code, which also forms part of the development order, ensures that buildings meet certain standards in terms of architectural design, quality and environmental ratings.

The plans will be exhibited at Great Notley Community Centre between 4pm and 8pm on Monday, 30th September 2019. Residents and businesses can pop-in between those times to see the new proposals. People can also find out more and share their views by visiting www.braintree.gov.uk/ConsultLDO until Thursday, 24th October 2019.
Cllr Graham Butland, Leader of Braintree District Council, said: "We want to make it as easy as possible for businesses to invest and locate to this business park which is why we're proposing a framework which streamlines the planning process and gives clarity and certainty to developers because we know how important it is to provide a context which encourages development and progress.

"We have high ambitions for this site, not just in terms of employment opportunities for local residents, but also in terms of offering a quality sense of place. We envisage that all the buildings, roads and paths will be grounded in nature making Horizon 120 an attractive, healthy and relaxing place to work."
Notes: Sketch of the 'Hub' area courtesy of Farrer Huxley and Stanley Bragg Architects.