Businesses fully occupy Osier House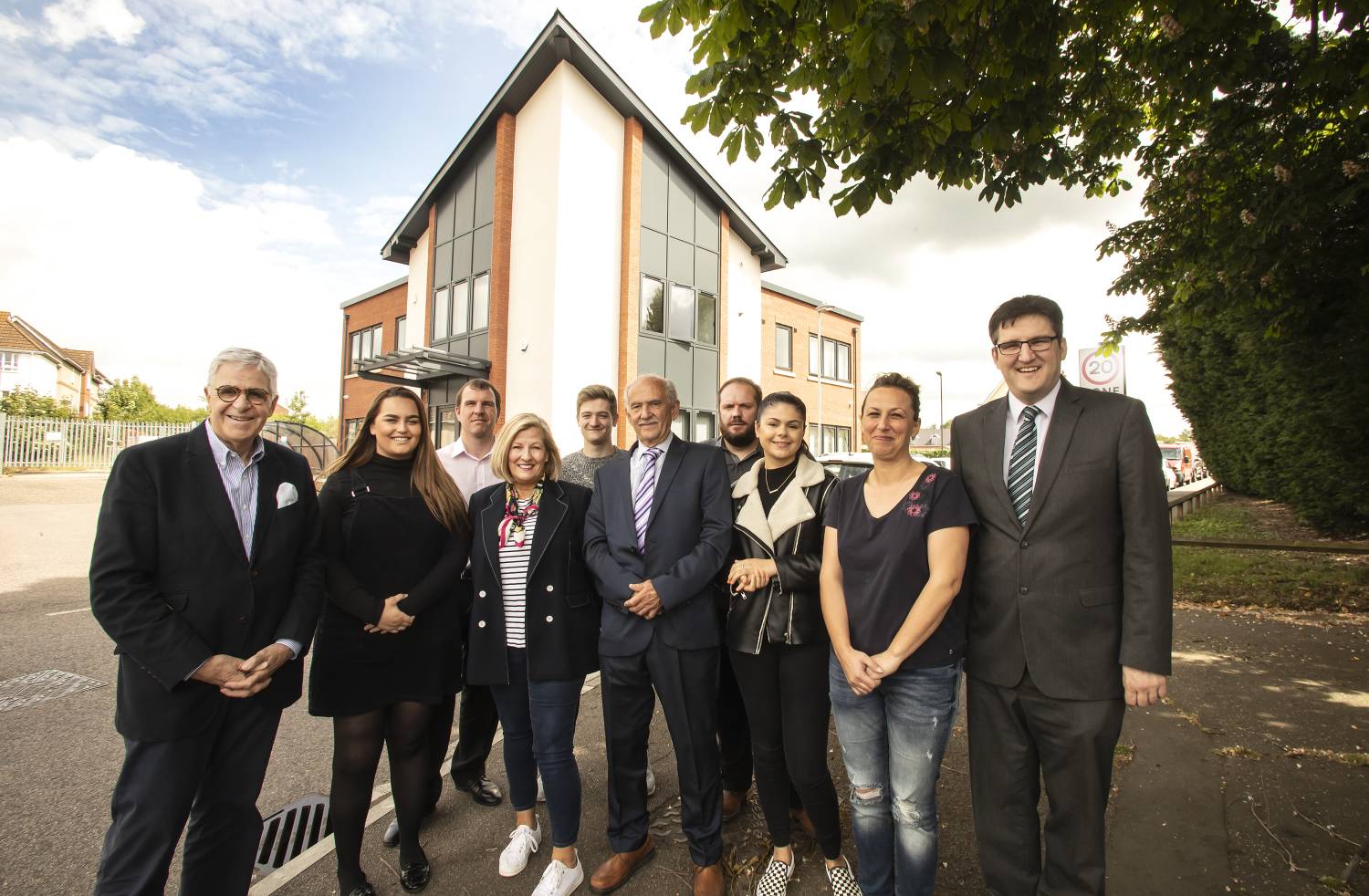 Braintree District Council has announced that five businesses have moved in to the office suites in Osier House, the recently built rural business hub in Sible Hedingham.

Published: Monday, 3rd June 2019

Osier House is now home to P & P Technology, Central Services Group, LGP Europe, AJ Epping and Central Security Limited and is the workplace of 14 people.

The Council acquired the two storey office building to support new and existing small firms looking to develop their businesses in the local area. The hub consists of individual offices with communal kitchens, reception/meeting area, toilets and parking spaces.
John Castle, Managing Director at P & P Technology, said: "We were looking for suitable off-site office accommodation to expand into and thought we'd hit the jackpot when we managed to secure Osier House - an impressive, modern building to bring our customers back to. It's close to our production site making it convenient and easy to get to".

James McClenaghan, Managing Director at Central Services Group Limited, said: "This business hub is the perfect fit for us. We were looking for modern offices and a nice environment to bring our clients back to, and this new building is the ideal place for that. The location also suits because most of our employees live close by".

Jo Hockett, Key Account Manager at LGP Europe Limited, said: "We're delighted that these lovely new offices can offer us a place to market our premium brands. We can enjoy a rural lifestyle, as well as benefit from the great transport links nearby".

Cllr John McKee, Cabinet Member for Corporate Transformation at Braintree District Council, said: "We're pleased to be able to provide a facility which offers opportunities for small businesses. This hub is a great proposition offering modern and cost effective office spaces. We're delighted with the level of uptake, and it just goes to show how we've managed to fill a gap in the supply of suitable accommodation for these small firms".

Cllr Tom Cunningham, Cabinet Member for Economic Development and Infrastructure at Braintree District Council, said: "This business hub allows us to offer practical support to local start-ups and small businesses looking to grow in the more rural communities within our district. It has the potential to generate more local jobs and will be a real boost to this village community. We wish all these businesses the very best for the future"