Award nominating campaign 'Spot It Stop It' to be rolled out in other districts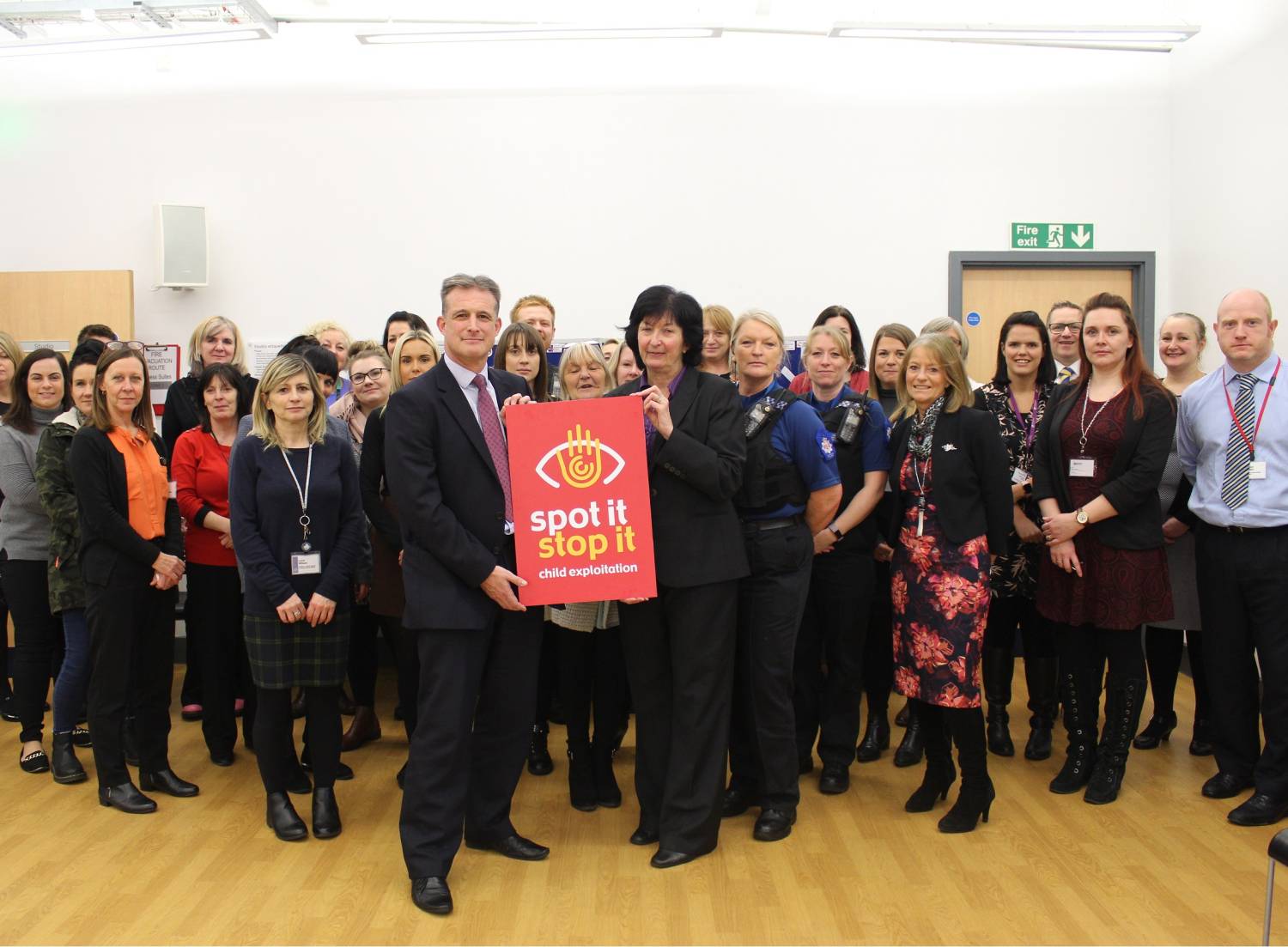 The 'Spot It Stop It' campaign is helping to raise awareness and potentially stop children and young people becoming victims of exploitation.

Published: Tuesday, 6th November 2018

A number of businesses in the district have been on training sessions delivered by the Partnership, to increase their knowledge of exploitation including the signs to look out for and how to report concerns. A training session for licensees and taxi drivers has been organised on the 15th November at Braintree District Council.

Councillor Wendy Schmitt, Cabinet Member for Environment and Place, said "The scheme has been working well and was nominated for a National Working Group award by The Essex Safeguarding Children Board in April 2018. We came runner up in the safer environments award category. We are very proud of this achievement which has relied on participation and engagement with local businesses and the positive role they can play. To date we have trained over 100 staff in the district. We are encouraging as many businesses as possible to sign up to the free scheme and they can contact the Council for more details."

The 'Spot It Stop It' scheme is an excellent example of a whole approach to combat cases of sexual exploitation and criminal exploitation. The success of the scheme in Braintree will now see it being rolled out across other areas such as Basildon. The Partnership want people to spot the signs early which could put a stop to a young person becoming involved in a situation that could become dangerous.

The Braintree District Community Safety Partnership is offering awareness training sessions to local businesses. They have a set of standards and a sticker to show that the establishment is exploitation aware. This reassures young people that they are in a safe place where the staff will know what to do should they need help, make perpetrators aware that staff know the signs and will report to the police and reassure the public that they take their social responsibility seriously.

The Partnership want to do everything it can to prevent children and young people becoming victims of exploitation. It is an appalling crime and we can all play a role in stopping it.

To find out more and to book your free training please contact the Community Services team at Braintree District Council on 01376 552525.

Hear why McDonalds Franchisee, Cherry Lewis-Taylor, signed up to the scheme and trained her staff.