Read below the latest news and information from Contact magazine 2022.
Download Contact Magazine 2022
A district full of opportunity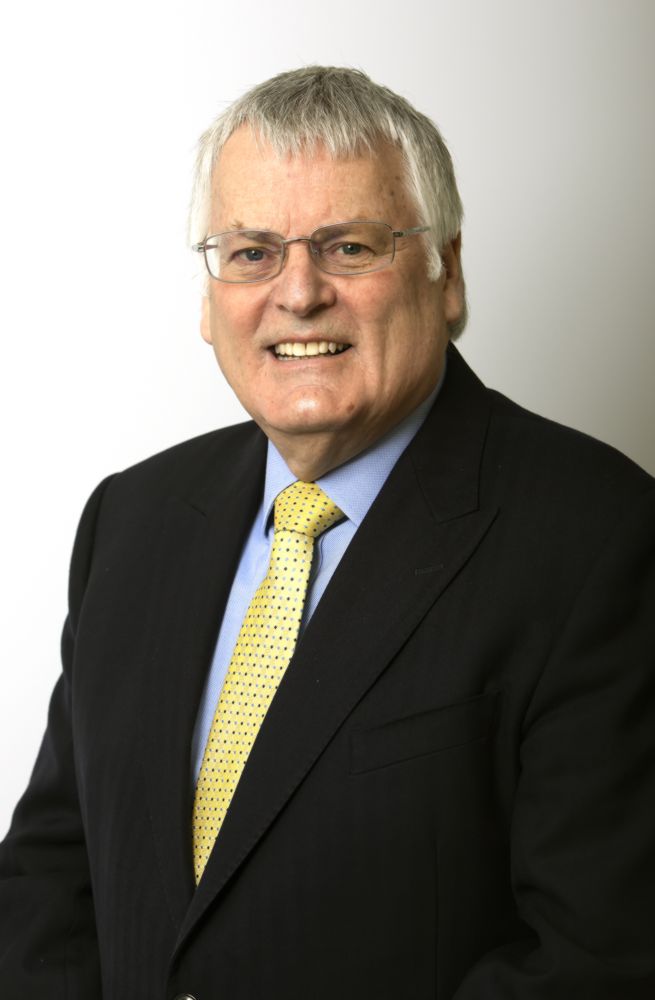 This year we've started to see the community coming back together and a more normal way of life, starting off with the fantastic Platinum Jubilee events that took place across the district.
This year has shown what a truly fantastic place the Braintree District is – we have strong communities, brilliant local town centres and businesses, beautiful green spaces and parks. The pandemic has proved that together we can do so much more.
I'm always amazed by the kindness and generosity you offer each other, as well as opening your doors to refugees who have been warmly welcomed into our communities. As a council, we are committed to supporting sponsors and guests for as long as they need. Not forgetting our local heroes – in this magazine you can find out more about some outstanding members of our community who were recognised at our Volunteer Awards.
We also know this is a really difficult time for many people, with the cost of living crisis and the ongoing impact of the pandemic. As part of our Bouncing Back Together plan, our priorities are protecting and, where we can, enhancing the vital frontline services and investing in projects that give local people a brighter, better future.
You can find out about tips, advice and community grants available to support you during these difficult times. Two major town centres in our district are getting a refresh and we have boosted support for independent businesses through a variety of schemes.
Already we have committed our £1million share of government Shared Prosperity funding to level up our district over the next three years - helping families through the cost of living crisis, supporting businesses to start, grow and expand and deliver skills that residents need. I hope you find this issue of our magazine useful.
Thanks to the resilience, hard work, creativity and above all, community spirit of residents, the Braintree District is truly shining with opportunities that will help us through the challenges to come, as we continue to enable our district to bounce back stronger.
As ever, if you have any questions or issues you wish to raise, you can contact your local councillor by visiting our web page.
Councillor Graham Butland rfosker@btinternet.com
Leader of Braintree District Council
Multi-million-pound budget allocated to Witham's new community centre
We have given the go-ahead to £4.04 million funding which will see a new multi-use community centre in Witham.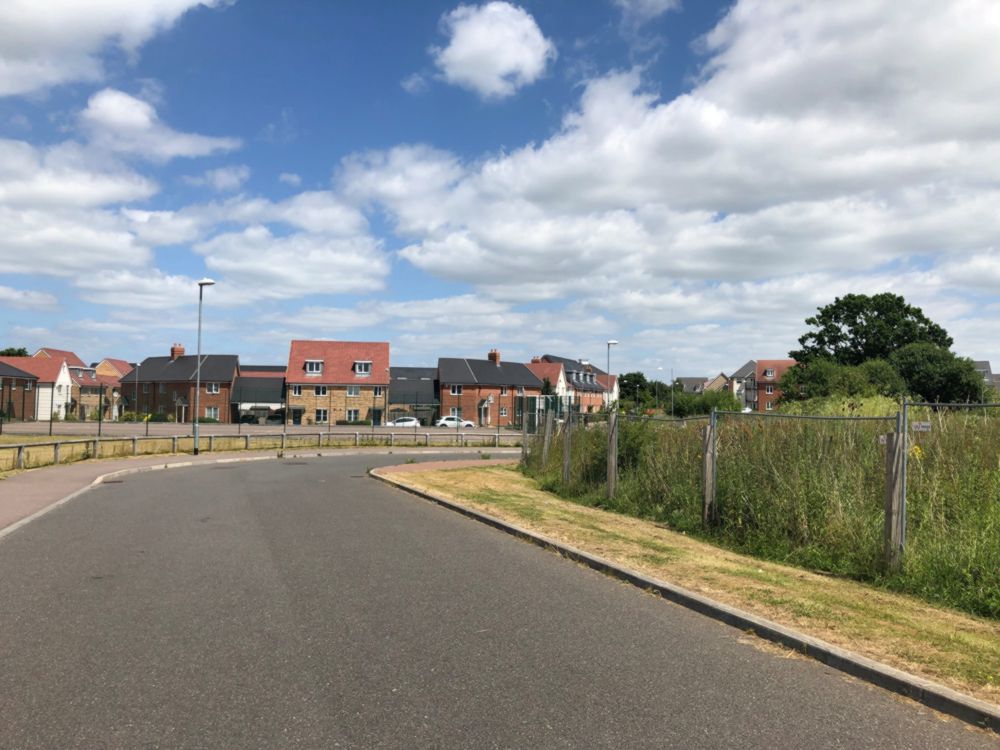 Celebrating our local heroes
An army of volunteers have been hailed as heroes at our fourth Braintree District Volunteer Awards held in August in partnership with Community360.
The awards recognise and celebrate the outstanding achievements of the brilliant people in our district, who have gone above and beyond to help their local community.

Go green to make ends meet
Meal Plan
One of the best ways to prevent food waste and save money is to plan your meals for the week. This means you can go to the shops with a clear list of what you need and not be tempted by special offers and can shop just once or twice a week and resist other items you don't need – helping you save money, save food waste and save fuel!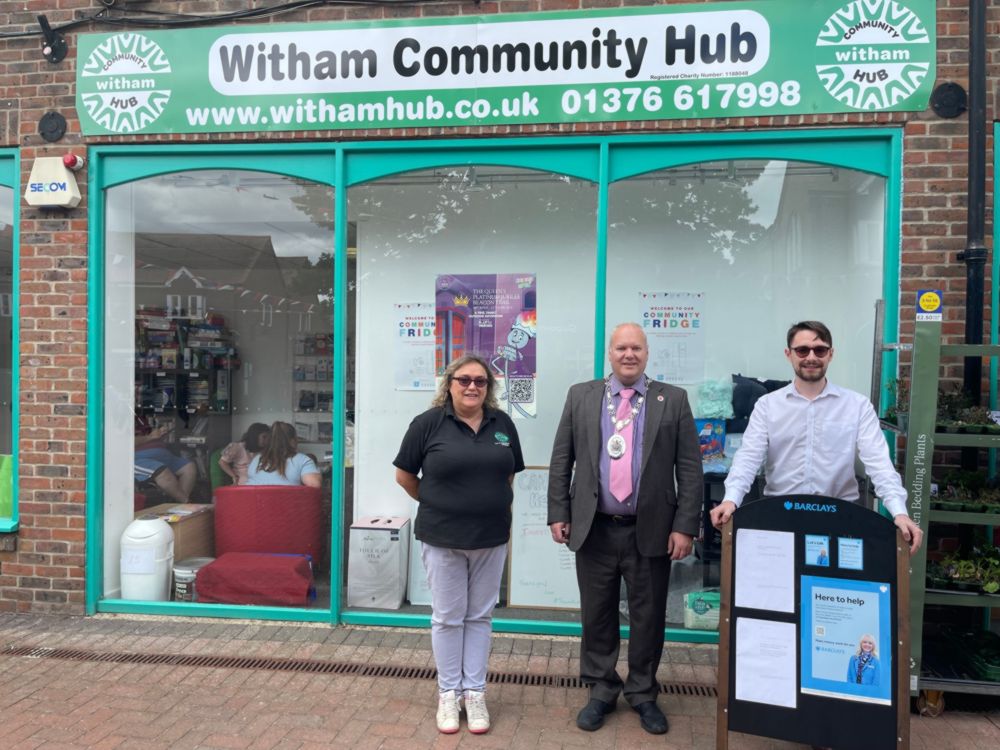 Inspiring Climate Action
Jenny Jemison is a local resident whose awareness about the dangers of climate change started 30 years ago. As a technology teacher, Jenny remembers talking to a class of teenagers and showing them a poster produced by Friends of the Earth. The picture showed a 'clock' representing known historical time, within a 24-hour circle. In that 24-hours, mankind had been on the planet less than 2 minutes and during that time had 'turned a paradise into a quagmire'.
Our green fingered champions
A big thank you to our 450+ Green Heart Champion volunteers for their unwavering support in helping to keep our district clean and tidy.
Maria Barnard and her children Grace and Jamie have been litter picking the Rivenhall Park estate in Witham for the past few years.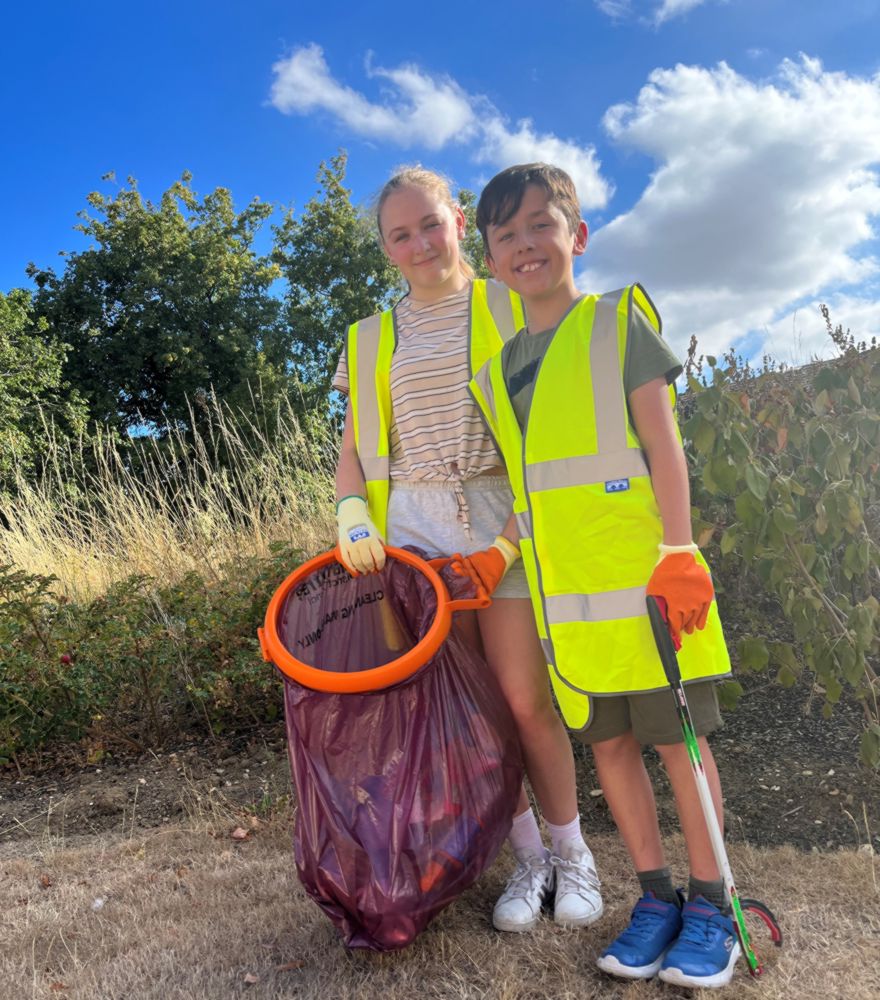 Visit Braintree District
There is so much that is special about the Braintree District. We want to shout about some of the highlights it has to offer.
Braintree District is truly diverse with acres of scenic parklands that offer hours of tranquillity, while in contrast to the bustling Braintree Village outlet centre that draws in shoppers from miles around.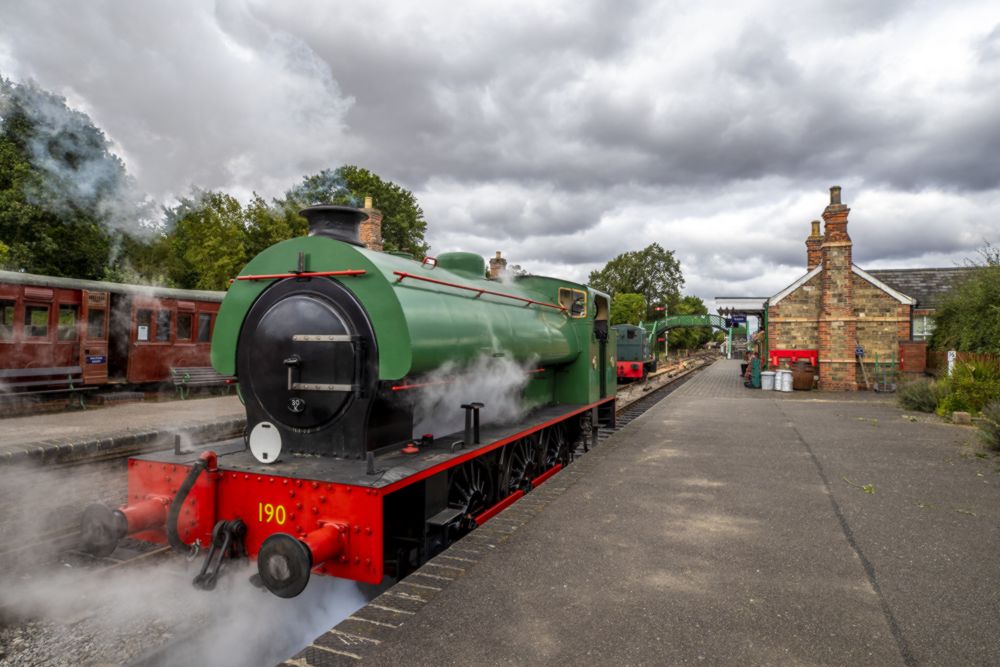 Our popular monthly Braintree street markets are back
Stallholders at our eclectic street markets sell everything from African-inspired casual clothing and handmade crochet toys to artisan chilli jam and hot Mexican street food.
Dates for the street markets can be viewed on the Visit Braintree District website.
Cllr Tom Cunningham, Deputy Leader and Cabinet Member for Economic Growth, said: "It is great to see our vision for the town centre taking shape and see the new pedestrianised area being used for the street market. The street market was originally designed to boost our local traders and showcase our local producers and it continues to go from strength to strength, bringing footfall to the town centre and also driving visitors to our high street businesses".
Attracting businesses and creating jobs
Horizon 120, a 65-acre employment site just off the A131 in Great Notley, is well on its way to becoming an exemplar business park offering modern, flexible business accommodation, energy efficient buildings, amenities and facilities and best in class fibre optic connectivity.
Our investment into the infrastructure and our collaboration with partners has unlocked the business park to investors and businesses. The sheer number of buildings currently under construction shows how our investment is paying dividends.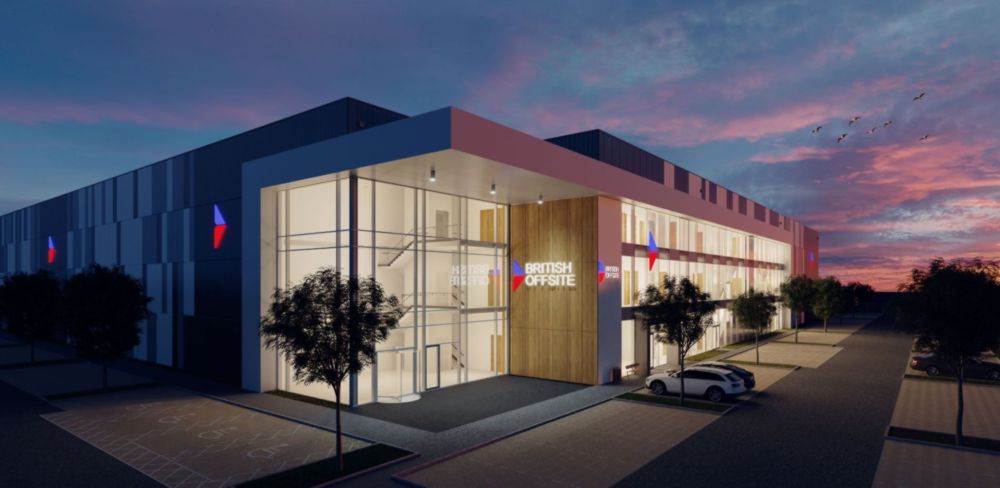 Supporting the evolution of our town centres
We are supporting the evolution of our town centres through our investment projects, street markets, shop local campaigns and activities.
Our investment into the development of new apartment homes, healthcare facilities and services at Victoria Square in Braintree and the creation of a safe, car-free and pedestrian only zone, which is being used and adapted to host large events and markets, is increasing the number of visitors and changing the structure of our town centre for the better.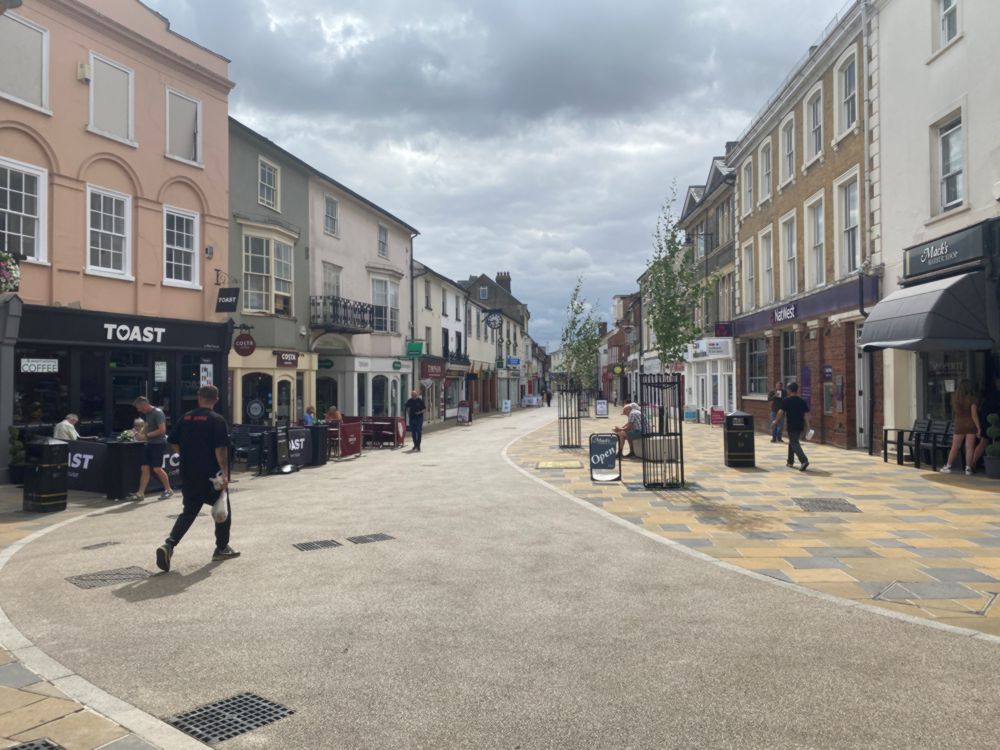 Strengthening communities
Cycle routes
We are lucky to have a largely rural district with beautiful villages and views, making it a perfect place to enjoy bike rides and walks. We've shared some of the best cycle routes for under and over 10s as well as some heritage trails for you to enjoy as a cheap and healthy day out.
Find out more via the Visit Braintree District website.
A new chapter for the future of housing
How people live and work is changing, as well as our district having a growing population of over 8,000 people since 2011.
This is why considering the housing challenges we face is crucial in delivering for the future, to meet the needs of local people and ensuring good quality homes to help tackle housing shortages and issues of affordability.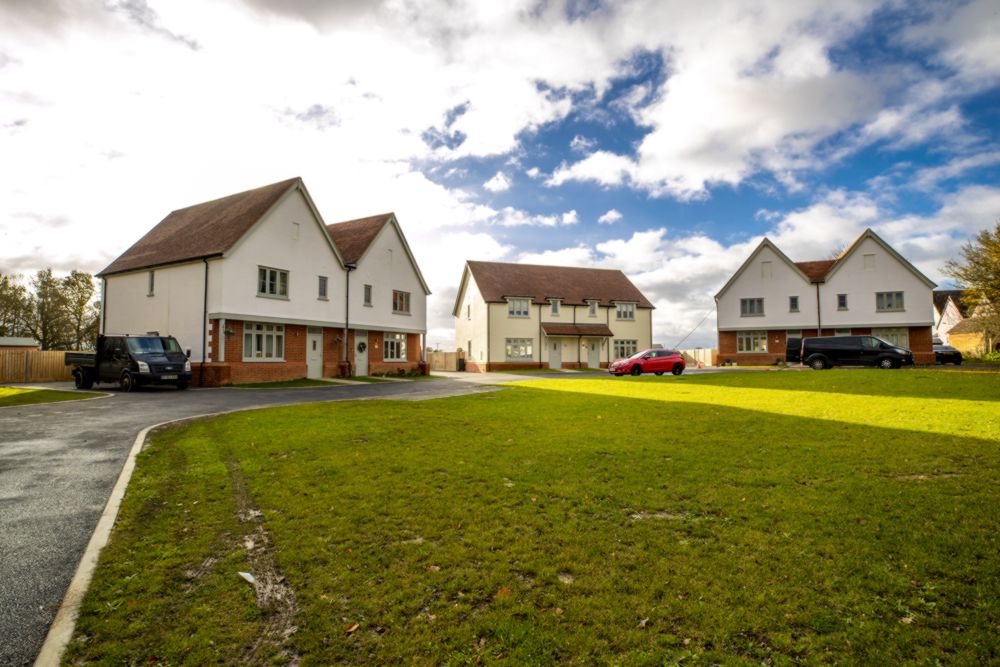 Community Engagement
Community Engagement
You said…
You wanted to feel safer in your community
Have access to funds for community projects
Information about local activities and stronger communities to support the vulnerable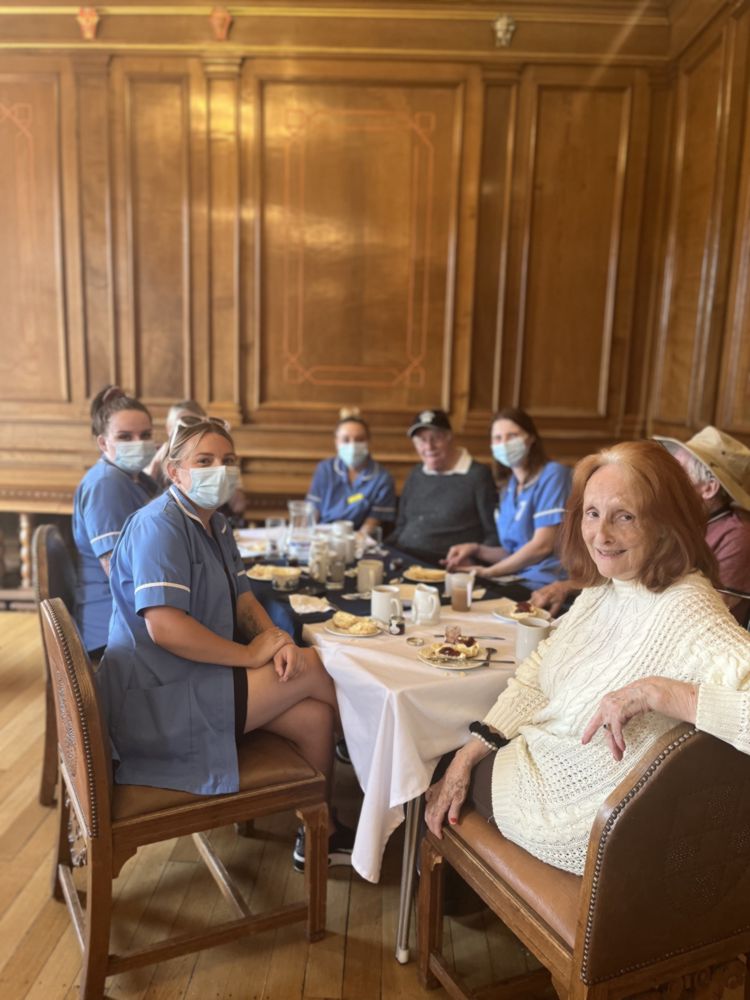 Customer Satisfaction Survey 2022
How satisfied are you with Braintree District Council?
Your feedback is important to us so we know how we are doing - whether you are satisfied with the main services we provide and if you think we are providing value for money.