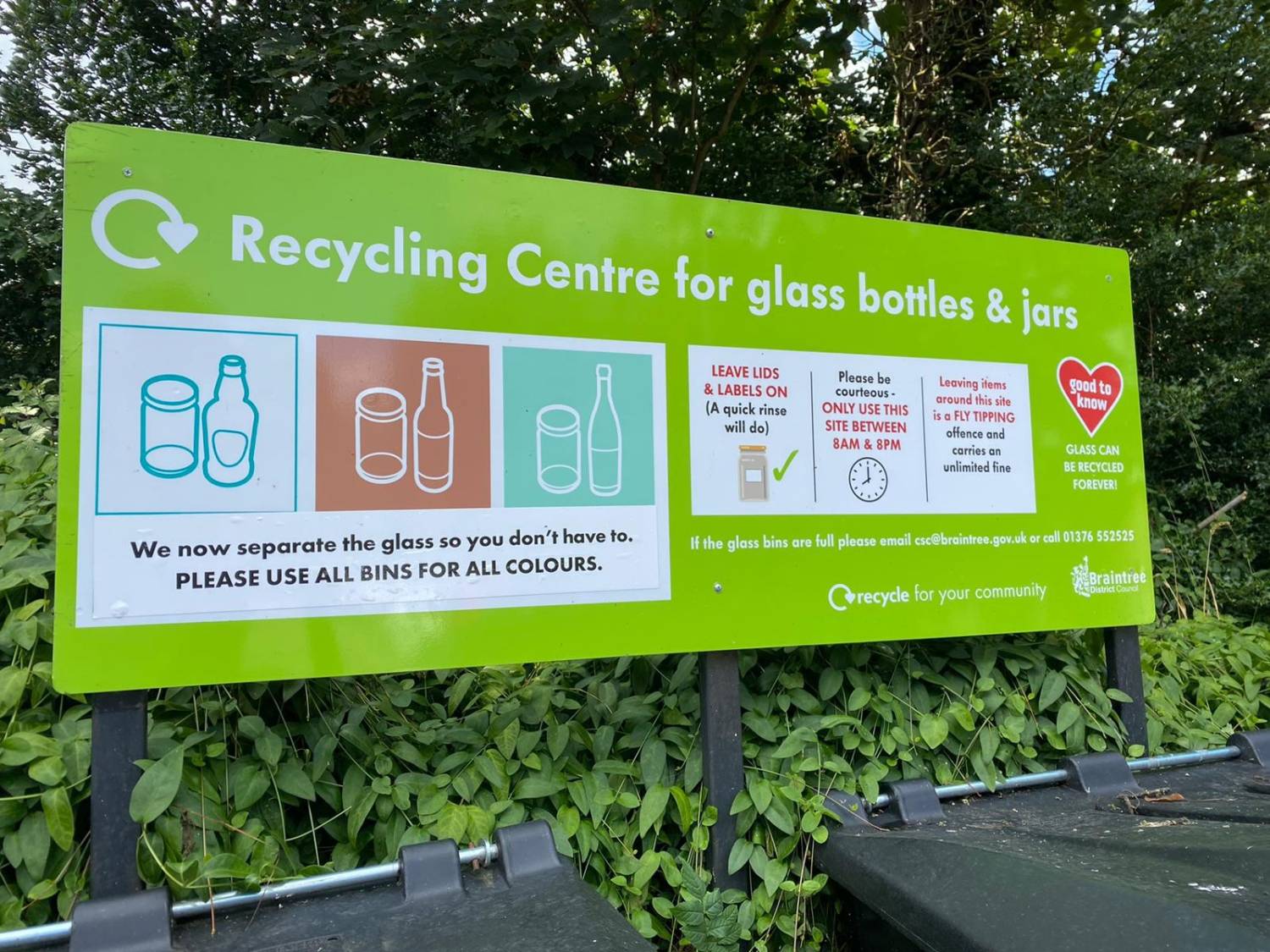 Residents across the Braintree District can now mix their glass bottles and jars at local recycling centres, making recycling much easier.
This means residents can now mix the colours and place any clear, coloured bottle or jar into any of the glass recycling bins provided, instead of having to separate by colour before placing them into different bins.
The change in service brings numerous benefits including freeing up capacity across the bins to recycle more glass regardless of colour. A standard collection vehicle can be used to empty the bins allowing for more volume to be collected in one visit, as opposed to a divided compartment vehicle which has less capacity in each of its sections. Therefore, a mixed collection is more efficient, especially due to the increase in the amount of glass being collected since last year's lockdown.
All the glass bottles and jars collected from the recycling banks are taken to a glass re-processor where the colour sorting is undertaken in preparation for it to be recycled and remanufactured into new bottles, jars and containers, closing the recycling loop.
Councillor Wendy Schmitt, Cabinet Member for Environment at Braintree District Council, said: "We're always looking for ways to improve our waste and recycling service and this change is quick and easy to implement, will save residents' time by not having to sort their glass and enables people to recycle more. This all helps to address the bigger picture – tackling climate change."
Over the next few weeks, over 100 glass recycling bank sites will be updated with new bin stickers indicating 'mixed glass bottles and jars', however residents can make the change now and start using any glass recycling bin for any colour immediately.
To find out where Braintree District Council's Recycling Centres for glass bottles and jars are located, visit www:braintree.gov.uk/recyclingbanks