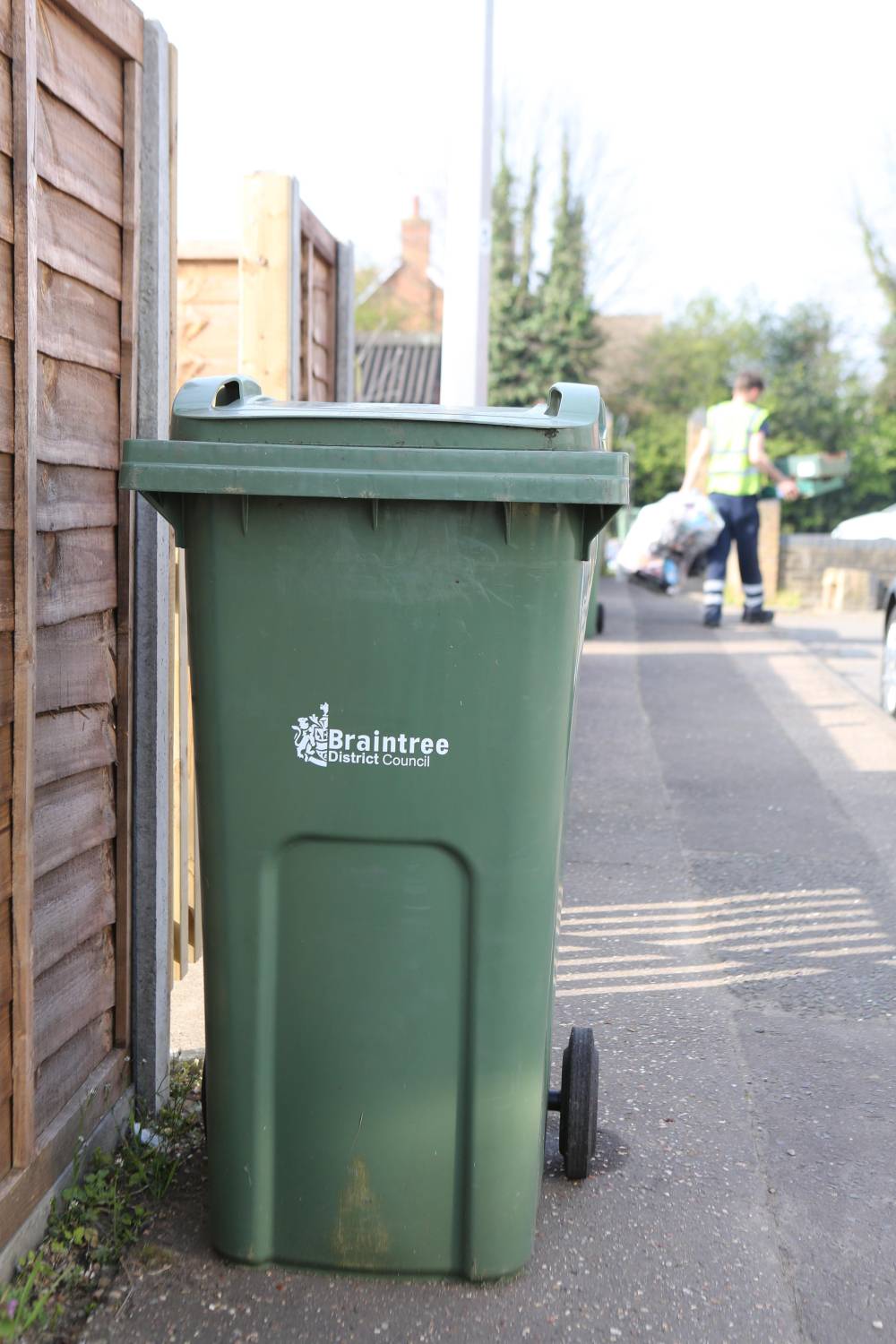 Braintree District Council is encouraging residents to take advantage of the Early Bird discount if they opt-in to subscribe to the new garden waste service by 30 November 2023.
The new service will start on 4 March 2024 and during the first year the subscription will cover a 13-month period to 31 March 2025. Thereafter each subscription year will be from April to March.
The first year's subscription fee for a green bin will be £55 however if residents sign up as an Early Bird, they will benefit from a 50% discount. Additional bins are available for an extra charge of £27.50 subscription charge, plus the cost of the bin which is £34.
Those who have subscribed to the service will receive a sticker in early 2024 to put on their bin and collection crews will have handheld devices to check the collection service has been paid for. Only bins displaying the sticker will be emptied.
Households that receive a black sack collection can participate in the new service by purchasing biodegradable sacks from the council at a cost of £8 for a roll of 20 sacks, which includes delivery and collections. No other type of sack will be accepted. The Early Bird offer also applies reducing the cost to £4 per roll. Sacks will be delivered in 2024 before the service goes live.
Collections will be every fortnight throughout the year apart from the week before and the week after Christmas.
Cllr Tom Cunningham, Cabinet Member for Transformation, the Environment and Customer Services, and Deputy Leader at Braintree District Council said: "To subscribe to the new service is quick and easy to do. You can sign up and pay online by visiting our website. So far it is encouraging to see that 4,622 residents have already taken advantage of the Early Bird discount."
For those who choose not to join the subscription service can dispose of their garden waste by taking it to their nearest Essex County Council's Recycling Centre or compost at home instead. Residents can purchase discounted compost bins through Love Essex as well as take part in a free online line composting course, whether they purchase a compost bin or not. Visit www.Loveessex.org/composting
Residents can find out more information about the forthcoming garden waste subscription service, as well as sign up to catch the Early Bird on the council's website: www.braintree.gov.uk/gardenwastesubscription