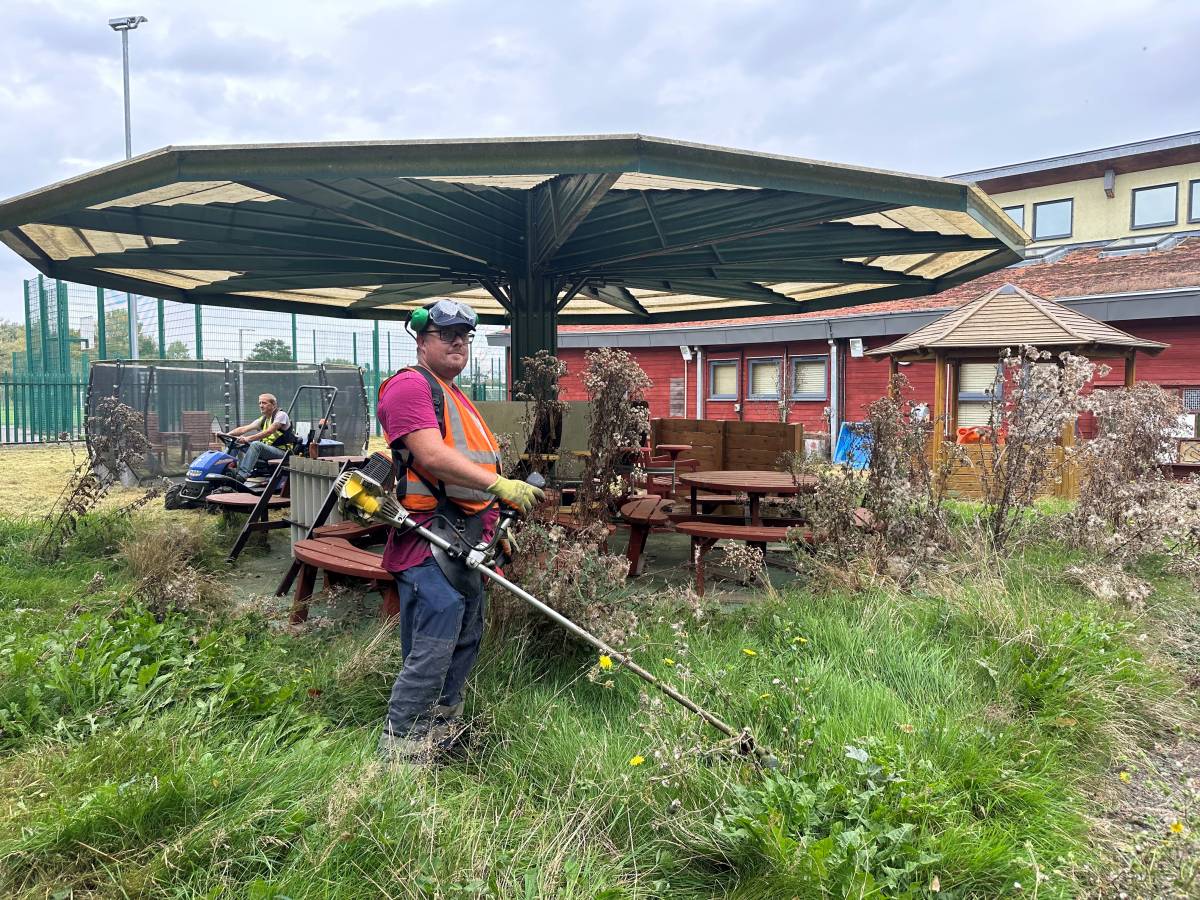 "We need to make sure the building is cleared and the environment is safe and secure for users of the site before a new occupier can take on the building."
Braintree District Council has taken possession of the premises formerly home to children's charity PARC (Essex) after its trustees surrendered the lease to the property last week (Friday, 8 September 2023).
The premises in Great Notley, near Braintree, closed suddenly when the charity went into financial difficulties last year. The charity which provided short breaks care for children and young people with special educational needs and disabilities has since been forced to wind-up operations.
Braintree District Council will now execute and facilitate the actions necessary to bring the building back into operational use. This process includes:
allowing PARC's appointed liquidators access to the building for a period of time to 'call-in' the charity's assets
emptying the building of its contents and tending to the overgrown grounds
ensuring the environment is safe and secure for future staff, children and their families
A new occupier with the right credentials and experience will also need to be selected to take over the use of the building.
The above steps are expected to take several months before the premises can re-open and become fully operational again.
Essex County Council has given reassurances that following a recommissioning exercise that finished in April 2023 short breaks services were and are in place for families. Families affected by the previous closure were supported throughout and have been accessing alternative provision.
Cllr Kevin Bowers, Cabinet Member for Resources and Performance at Braintree District Council, said: "With the surrender now complete, we can begin the process of bringing the property, which has been left unattended for over a year, back into operational use. We need to make sure the building is cleared and the environment is safe and secure for users of the site before a new occupier can take on the building. We also need a robust process in place which selects a suitable organisation to take over the lease and take advantage of its specialist facilities. We need to get this process right because we know how important this building and the services it can support are to families and children with complex needs."
Janet Perry, Chair of the PARC trustees, said: "We are pleased to have reached this point of surrender, following on from the execution of governance processes required of the charity, which unfortunately delayed the transfer of the lease for much longer than anticipated. We are grateful that the handover of the premises is now complete and that steps to bring the building back into use again can be taken."
Families wanting to access short breaks provision can visit the Short Breaks Website or email Shortbreaks@essex.gov.uk