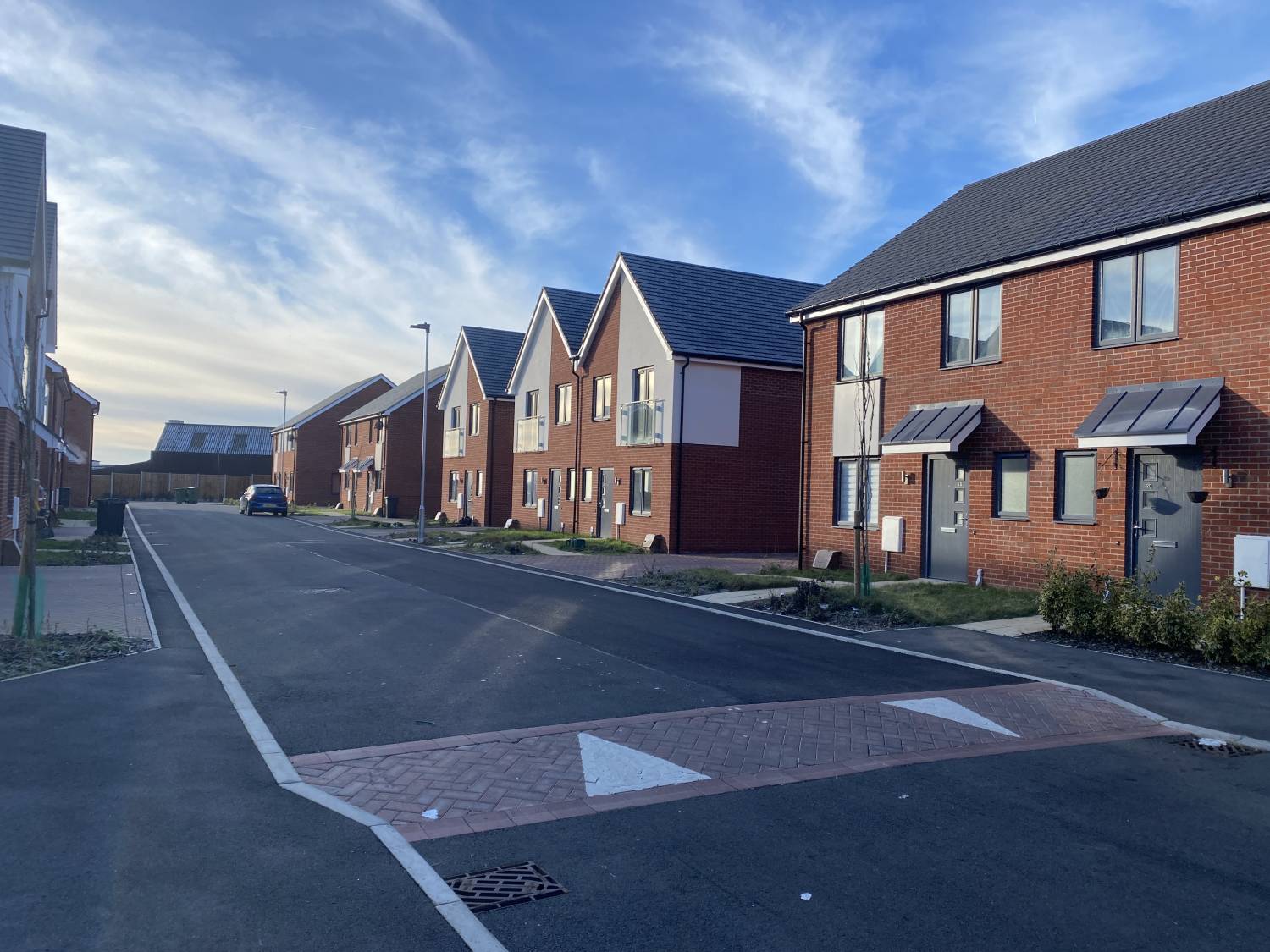 288 new affordable homes were completed during 2022-23 across the Braintree district, exceeding the council's target of 250.
Affordable housing is built by registered social landlords (RSLs), housing associations, private landlords and developers, however Braintree District Council works closely with these organisations to ensure local housing needs are met.
As the Braintree district continues to grow, Braintree District Council has been able to increase the supply of affordable housing by securing affordable housing as a requirement on new developments through the planning process, requiring developers to provide between 30-40% of new homes being built on major housing developments as affordable housing.
These policies ensure that a proportion of all new homes are available to either rent or purchase at more affordable levels to help people who cannot afford to purchase or rent homes on the open market.
Some of the schemes completed during this year included 20 affordable homes at East of Boars Tye Road in Silver End, and 37 at Nuns Walk and the former Hunnable Industrial site in Great Yeldham.
A target of 250 additional affordable homes is expected to be complete by March 2024 across a range of sites including in Gosfield, Finchingfield and Witham.
Cllr Lynette Bowers-Flint, Cabinet Member for Housing, Health and Wellbeing at Braintree District Council, said: "The delivery, supply and demand for affordable housing remains one of the most complex and challenging issues that local authorities and partner landlords deal with.

"Since 2017 we have helped deliver over 1,400 additional affordable homes for our residents, but for councils there is simply not enough affordable housing properties to home everyone who applies for one. Working in partnership with other social landlords and the private rented sector as part of our healthy housing strategy work, we will continue to focus on supporting the supply of affordable housing which local people can afford and so desperately need, increasing the options available to move people off the waiting list into suitable affordable homes, whilst making improvements to existing homes."
The Council's Healthy Housing Strategy was approved in March 2023, setting out key priorities and measures over the next five years on how it will work with partners to address housing need, ensure residents in all tenures have access to safe and affordable homes and can thrive within healthy and sustainable communities.
This focuses on how the council will collaborate with partners to support housing options to be better quality and more affordable for residents, improving home standards for new and existing homes in the private rented sector, exploring options to improve existing housing stock and tackle empty homes across the district, as well as preventing homelessness.
As well as the priorities set out in the strategy, the Council is continuing to work to:
Ensure housing developers deliver affordable housing through the planning process
Unlock the potential for town centres to be regenerated to provide more housing
Offer grant funding to provide home adaptions for people with disabilities
Braintree District Council does not own the affordable housing stock in the district – this was transferred to Greenfields Community Housing in November 2007 (now Eastlight Community Homes).