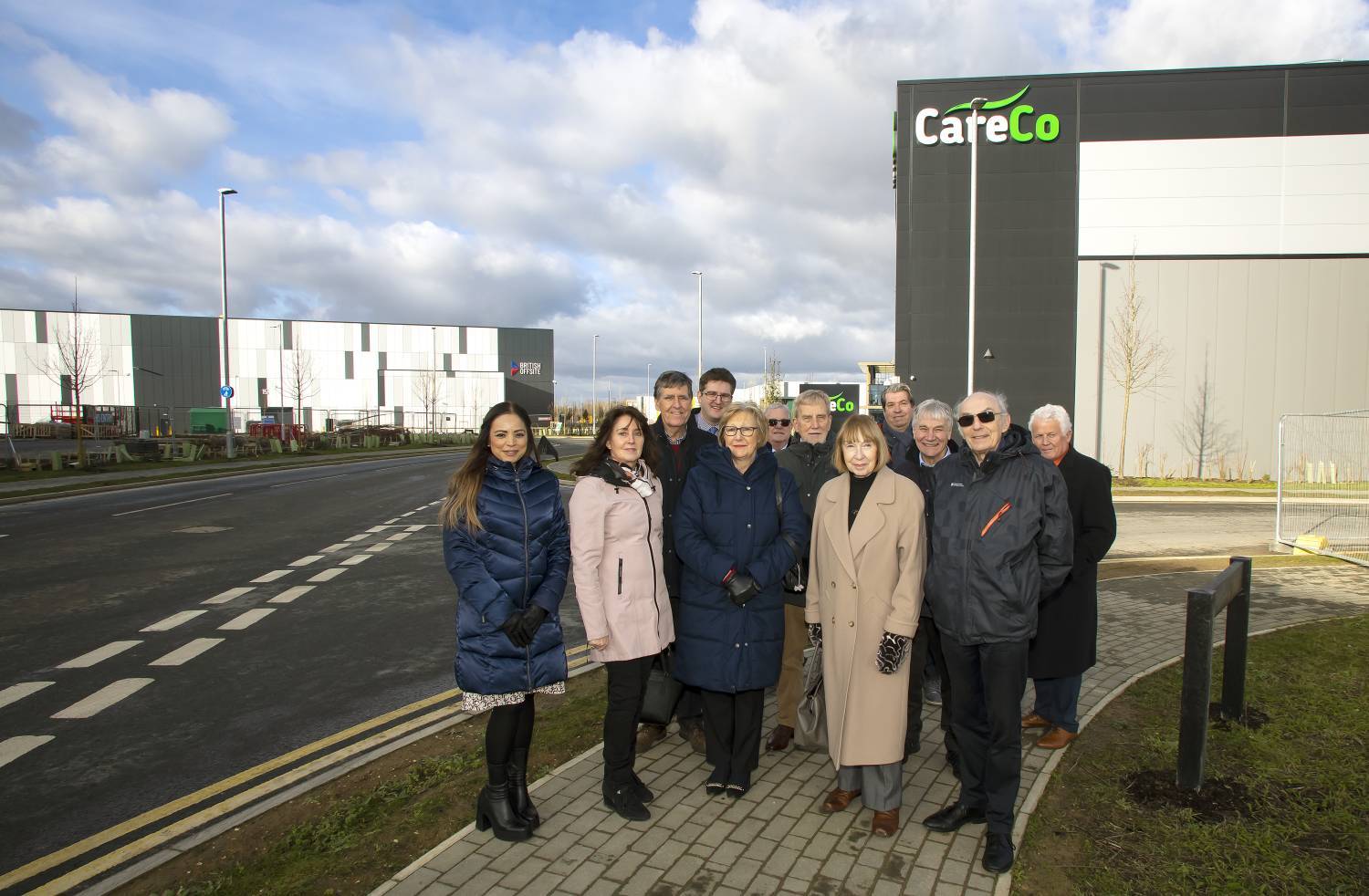 "Horizon 120 is a modern, flexible and sustainable business park and is a great proposition for businesses looking to expand and scale up activities and operations."
Braintree District Councillors recently paid a visit to Horizon 120 - a new employment site which is attracting investment, businesses and jobs.
Horizon 120, a 65 acre business park just off the A131 in Great Notley, is well on its way to becoming an exemplar location offering modern, flexible business accommodation, energy efficient buildings, amenities and facilities and best in class fibre optic connectivity.
Councillors walked the length of the new business park and were impressed by the level of construction work taking place and the scale of the buildings.
Braintree District Council purchased the Horizon 120 site four years ago with the aim of creating an employment site fit for the future which attracts new firms into the district and creates high quality jobs.
The £24.3 million invested by the Council into the land and infrastructure and its partnership with commercial developer, The Marshgate Group, has unlocked the business park to businesses and the potential for 2,000 jobs.
The sheer number of buildings under construction and nearing completion shows how this multi-million pound investment is paying dividends.
Several well established businesses, including Essex X-Ray, CareCo and British Offsite, have signed-up to the business park, bringing jobs and opportunities with them into the district.
The internal fit out at British Offsite's new mega factory is progressing; while construction on several speculative builds close to the GRIDSERVE Electric Forecourt is nearing completion.
CareCo, an independent distributor of care mobility products, opened its headquarters and distribution centre to employees last year.
Significant investment from overseas is seeing the build of nine light industrial units suitable for medium sized businesses looking to expand and scale up operations; while The Plaza, an enterprise and innovation centre designed to help small businesses innovate and grow, opened at the end of last year.
The Plaza - with its private offices, co-working space, conference and event spaces – is now fully operational and home to a community of entrepreneurs and small businesses.
The planning framework adopted for Horizon 120 incorporates a design code which details high standards, especially in terms of environmental ratings. At least 30% of the energy supplied to each building must be from a renewable source - whether that be solar panels, wind or other.
The business park also benefits from DigiGo - an 'on-demand' electric minibus service which connects employees to the other business parks, the train station and villages nearby.
Cllr Kevin Bowers, Cabinet Member for Assets, Housing and Skills at Braintree District Council, said: "Horizon 120 is a modern, flexible and sustainable business park and is a great proposition for businesses looking to expand and scale up activities and operations. It's in a great strategic location - next to the A120 and well connected to Stansted Airport, the M11, Freeport East, London and Cambridge. We are seeing significant investment from businesses outside the district who want to be part of something special and with that investment comes quality job and employment opportunities for residents."
For more information, visit www.locatebraintreedistrict.co.uk