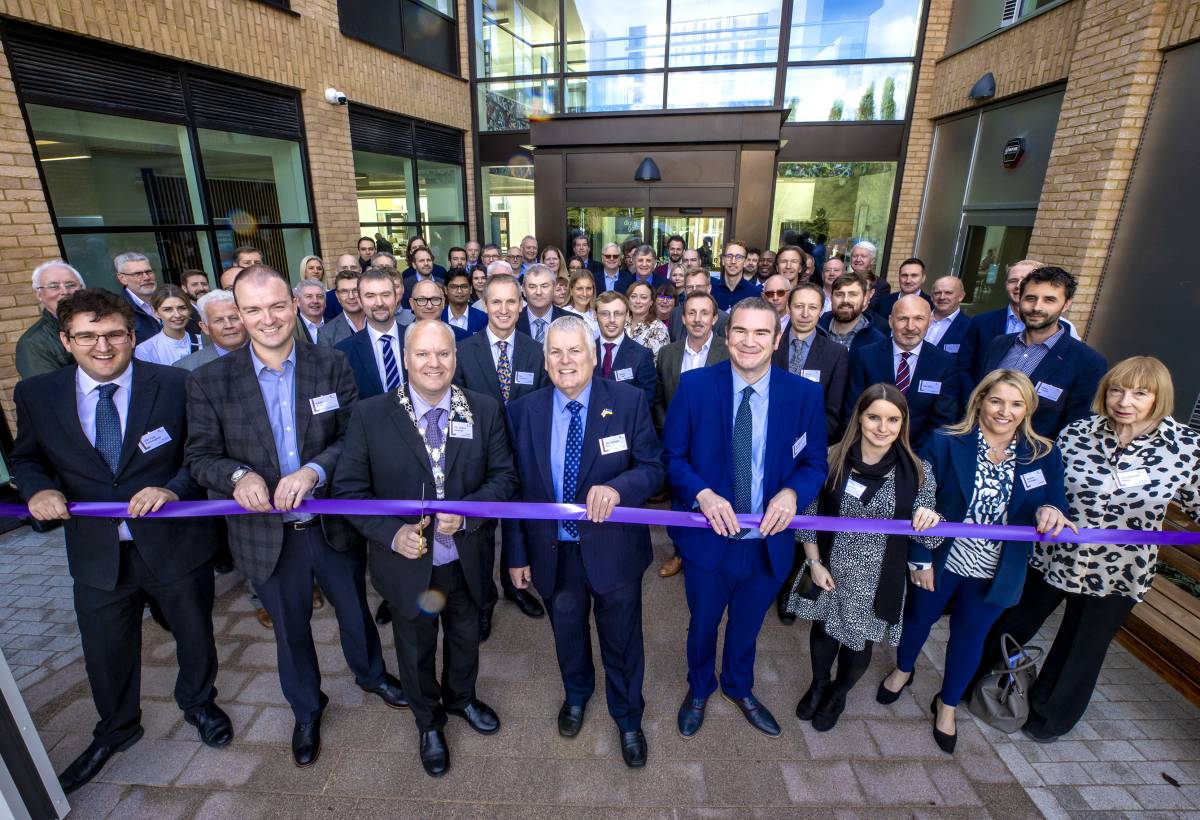 "This is a great asset and we're thrilled that it's open for business."
Braintree District Council's new £15.6 million enterprise and innovation centre created to support start-ups and small businesses has officially opened near Braintree.
The Plaza which is situated on the Horizon 120 business, innovation and logistics park just off the A131 in Great Notley was officially opened by Chairman Cllr Andrew Hensman in a ribbon cutting ceremony.
The three storey centre consists of:
42 private offices for small businesses
A co-working space with dedicated desks and hot desks
Shared meeting and seminar rooms with roof terrace
Conference and event spaces
Café Plaza
During the opening ceremony invitees were given a tour of the workspaces and event spaces.
The centre has been designed to help small businesses innovate, develop and grow and it will be a place where businesses can collaborate and access support and advice to build up knowledge and skills.
The flexible event spaces and meeting rooms will be ideal spaces for holding seminars, conferences and celebrations.
The new Cafe Plaza is run by owners of the Booking Hall Cafe in Rayne.
The modern building has been built to extremely high environmental standards using innovative construction techniques and modern materials. The design means that the building will be highly energy efficient when in use.
Along with Braintree District Council's investment of £8.6 million, the South East Local Enterprise Partnership has allocated £7 million towards the scheme from the Government's Getting Building Fund. The centre received the largest funding allocation from the South East Local Enterprise Partnership of any project in Essex.
This investment is expected to create up to 160 new jobs a year.
Businesses interested in the workspaces can visit www.theplazacentre.co.uk
The Plaza is part of Horizon 120 a 65 acre business, innovation and logistics park currently under construction set to provide hi-tech, light industrial, office and logistics space.
Cllr Kevin Bowers, Cabinet Member for Assets, Housing and Skills at Braintree District Council, said: "We have created a modern centre with flexible and varied workspaces which will help small and start-up businesses innovate, develop and grow. With this investment, we are supporting and growing businesses as well as creating jobs to fuel the local economy. This is a great asset and we're thrilled that it's open for business."
South East Local Enterprise Partnership Chief Executive Adam Bryan said: "We are delighted to have supported this fantastic project through our Getting Building Fund. SELEP has a long history of supporting the South East's business community, and the Plaza is an excellent example of government funding being used to create new spaces that provide the tools that businesses need to thrive in today's economic landscape."