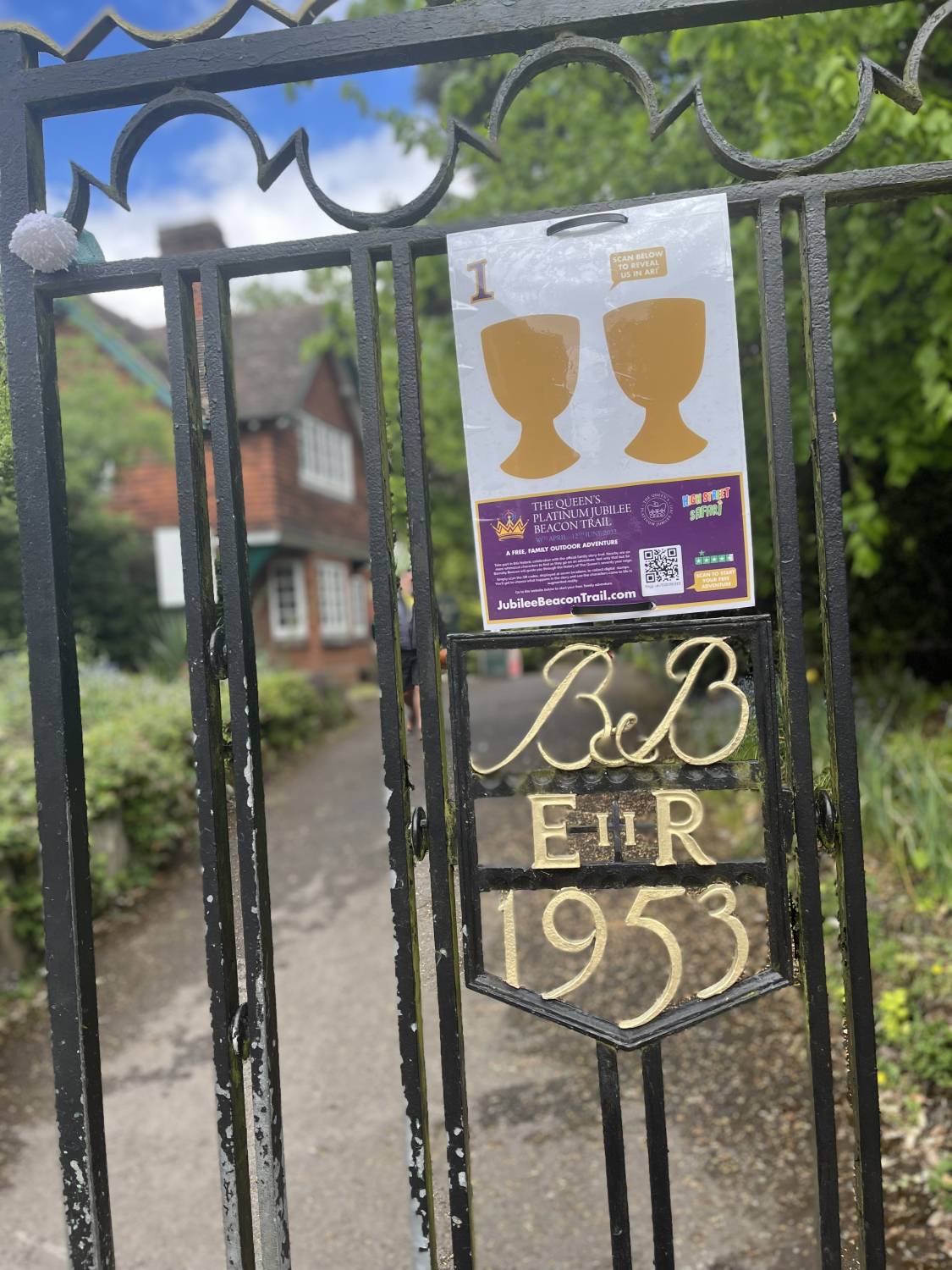 Three exciting family trails have been launched across Braintree District this week to celebrate the Queen's Platinum Jubilee.
Braintree District Council has partnered with High Street Safari to bring these fun, engaging trails to Braintree, Witham and Halstead town centres to help primary-aged children learn about the Jubilee in a fun and interactive way.
Families can visit the High Street Safari website at https://highstreetsafari.com/platinumjubilee to locate the first story points for each of the trails and then head out to start their mission.
At the first location children need to hunt for a Jubilee-themed character which will usually be displayed in the window or very close to the premises. There will be a QR code to scan which reveals the first instalment of the story and also allows children to see them in augmented reality.
From there participants are led to six other destinations around the town, with each one offering a new character to collect and the next part of the story.
Councillor Tom Cunningham, Cabinet Member for Economic Growth, said: "The trails are a fun way for children to learn more about the Queen and the Jubilee, while also encouraging them to be more active."
The free trails are live now and run until 12 June, and they are the perfect opportunity to get out and explore our market towns. Businesses across all three towns are being encouraged to decorate their windows for the Jubilee and this will allow families to wander along their local high street and appreciate the efforts they have made.
Once the trail has been completed users will discover details of any beacon lighting events happening in the area so they can continue their Jubilee celebrations.
School children are also being invited to colour in pictures of the characters from the trail and enter them into a competition. The Council has sent details to schools in the district and information will be sent home by those choosing to participate.