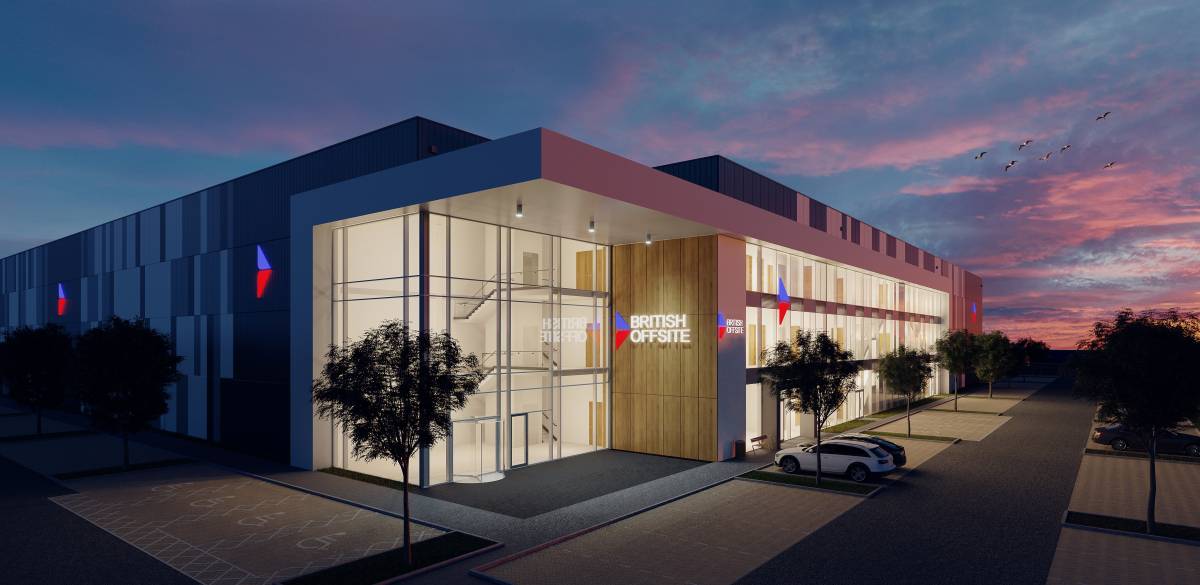 British Offsite, a subsidiary of the Weston Group, has become the third employer to sign-up to the new Horizon 120 Business, Innovation & Logistics park.
The firm's new venture is set to create up to 80 new jobs. British Offsite has signed a contract which will see it create a new manufacturing and distribution centre at the Horizon 120 site, located off the A131 at Great Notley.
The building will be an expansion of the company's existing factory facility alongside its head office at the nearby Skyline industrial estate, enabling British Offsite to dramatically expand the size and complexity of its operations and output.
The firm completed contracts with commercial developer, The Marshgate Group, and is aiming to expand into this large second premises next year.
British Offsite will manufacture and distribute building components for the new homes industry, including kitchen and bathroom units, as well as their UNI-System of light gauge steel wall, floor and roof panels.
The new centre will form part of a 65 acre business park which offers light manufacturing and distribution spaces. The business park will also be home to an enterprise and innovation centre which will support start-ups and small businesses.
The Marshgate Group is working with businesses on designs for the new facilities.
We bought the Horizon 120 site in December 2018 with the aim of creating an employment site fit for the future which attracts new firms into the district and creates high quality jobs.
The £24.3 million invested by the Council into the infrastructure, which is now complete, unlocks the business park to businesses and the potential to create up to 2,000 quality jobs.
Businesses interested in being part of Horizon 120 should visit www.horizon120.com or contact the agents detailed in the notes.
Cllr Tom Cunningham, Deputy Leader and Cabinet Member for Economic Growth at Braintree District Council, said: "We're delighted that our offer is attracting a new venture and an innovative business such as this one into our district. Horizon 120 is a great proposition for businesses – it's in a great strategic location, close to Stansted Airport and other regional growth centres, and will be a modern, flexible and sustainable employment site. This is a significant investment, from an innovative construction provider, which will create quality jobs and opportunities for many years to come."
Bob Weston, Chairman & Chief Executive of Weston Group, said: "Weston Group is delighted to have acquired this new manufacturing and distribution centre which forms a key part of our strategic expansion plans for British Offsite. Weston Group will be releasing details of our exciting plans for British Offsite and the future of this large complex later in 2021, which will provide new employment and inward investment to this key business park in North Essex."
David Warburton, Managing Director at The Marshgate Group, said: "We are thrilled to have secured this first class, manufacturing and distribution occupier on a long term 25-year lease at the park. Following on from Careco and Essex X-Ray, which are taking new 100,000 sq ft and 33,000 sq ft developments, Weston Group joins a growing list of quality companies relocating to this prime 65-acre strategically located business park, where Phase 1 is now 50% let/under offer."