Successful prosecution for Braintree District Council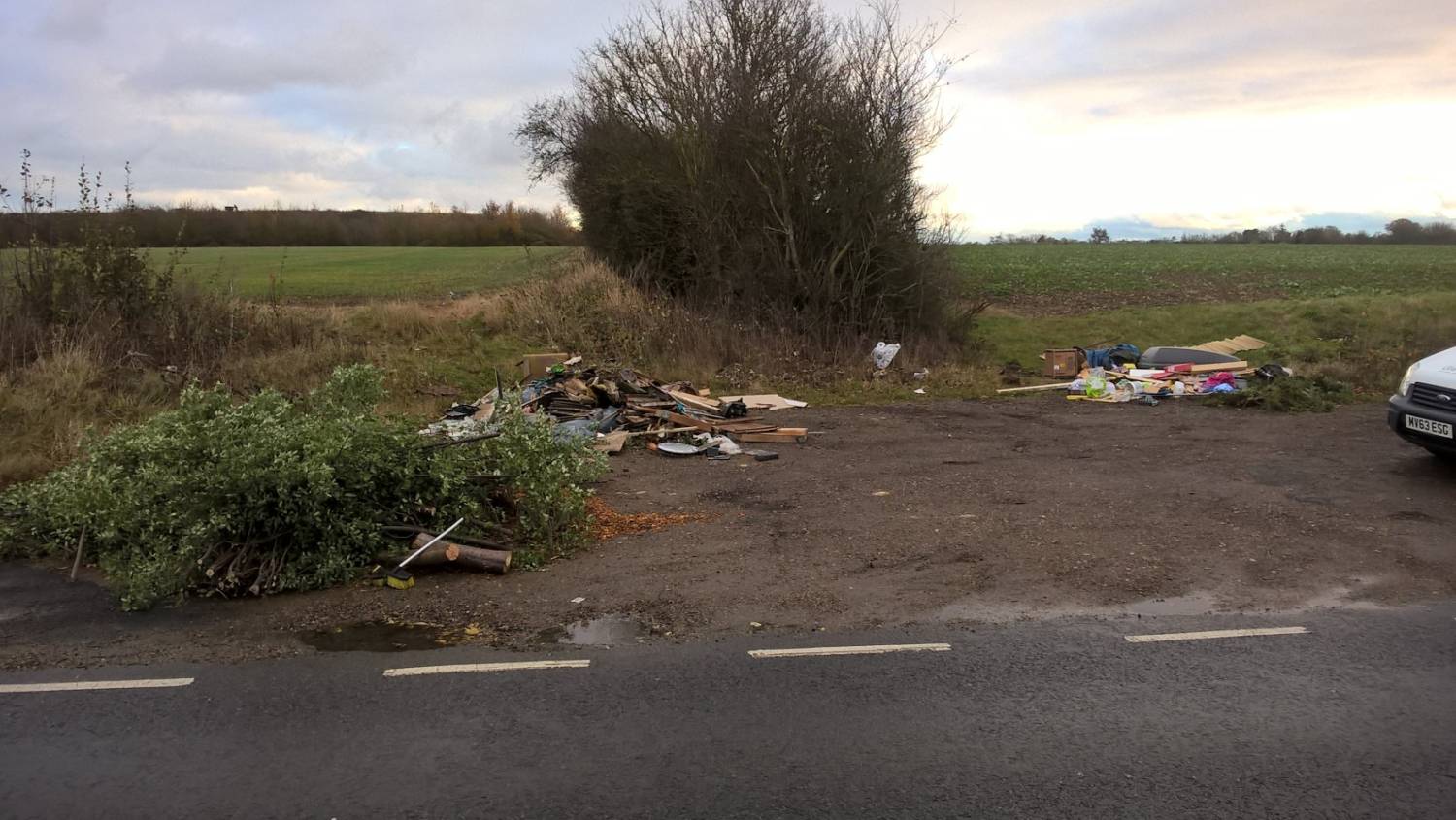 Braintree District Council was successful in taking legal action against the following person for fly-tipping under Section 34 (2A) Environmental Protection Act 1990 Part II.

Published: Monday, 10th June 2019

Sarah Dunbar, age 33 from Sutor Close, Witham for the failure in duty of care of her waste, paying an unknown person to take waste from her property. This waste was then found fly tipped in a lay-by between Coggeshall and Feering. Ms Dunbar was given adequate time to provide details of this person, but failed to do so. This case was heard in the Colchester Magistrates Court on Thursday 6th June 2019. Mrs Dunbar pleaded not guilty to the offence, however after obtaining legal advice, changed her plea to guilty. Mrs Dunbar was fined, had to pay a victim surcharge and pay costs to Braintree District Council - a total of £758.
Councillor Wendy Schmitt, Cabinet Member for Environment and Place, said: "Fly-tipping is a selfish and disgusting act that not only harms the environment but it costs the taxpayer to clear it up. This particular case sends out a clear message that if it's your waste, it's your responsibility, and even if someone else has dumped your waste, you could be the one picking up the fine.

"A lot of people do not realise that they can be the one who is prosecuted for failing in their duty of care, so if you ask a third party to dispose of your waste for you, always check that they have a valid Waste Carriers Licence before doing so. We take fly-tipping very seriously and will investigate and prosecute those who don't dispose of their waste in a responsible way."
There are some easy checks you can carry out to ensure you protect yourself and the environment:
1. If you use a trader to remove your waste, ask to see their Waste Carriers Registration Number issued by the Environment Agency
Ask for their waste carrier number and vehicle details and contact the Environment Agency for a free instant waste carrier check.
2. Ensure that you receive a transfer notice or receipt before your waste is taken away
3. Check where your waste is going
Being a registered waste carrier means the person can legally remove your rubbish, but you still need to check what is going to happen to it.
A legitimate waste carrier should not object to you asking these questions.
4. Protect yourself by taking care with your waste
Make a note of who you have given your waste to, their waste carrier details and vehicle details.
You should never leave any waste such as an old washing machine or scrap metal on your drive or in the street for someone to remove. They may not be a registered waste carrier, and could take the bits they need and dump the rest.
You can donate good quality items to your local reuse organisation or charity shop, or give items to someone who could make use of them.

Fly tips can be reported to Braintree District Council on 01376 552525 or online.
Visit the Love Essex website for further advice.