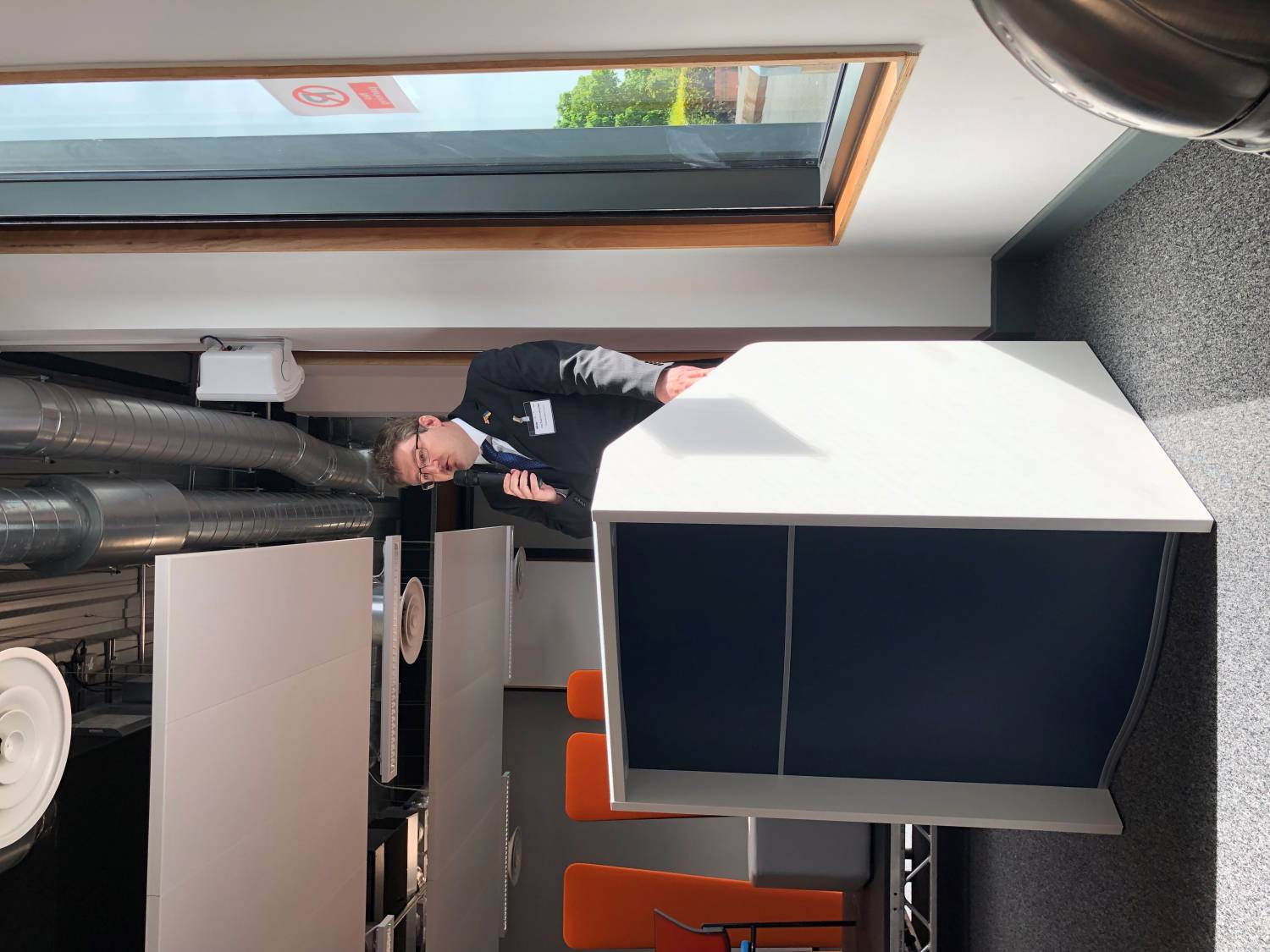 "We're proud of our investment into this centre of excellence for construction innovation which has become home to a team of people experienced in the task of growing and supporting businesses."
Construction hub's spring event hailed as big success by businesses, councillors and organisers.
I-Construct, the centre of excellence for construction innovation delivered by Braintree District Council, held its first major event last week following on from the lift in restrictions and its official opening earlier this year.
Businesses with links to construction joined councillors and organisers for a series of talks, panel discussions and demonstrations at the centre of excellence on the Springwood Industrial Estate in Braintree.
During the event, the main speakers talked about the impact and success of the business support programmes at I-Construct and the organisation's plans for the future.
Several panellists explained the issues facing the construction industry and explored how the current environment is presenting an even more compelling case to accelerate the modernisation of the construction sector.
There were several stands showcasing technologies from site monitoring and measurement tools to special cameras which create 3D models and images.
Businesses used the opportunity to network and exchange innovative ideas, techniques and technologies.
The future-proofed centre consists of a technology suite, exhibition space, conference facilities and informal meeting areas. Guests were given a tour of the workspaces within the eco-friendly building and were shown its environmental credentials.
Jon Wynne, Senior Contract Manager at Beardwell Construction, said: "It's been a great day. I was lucky enough to have been involved with the build of this innovative centre and am thrilled that it's now helping small businesses within construction develop, innovate and grow, as well as adapt to changing conditions within the market."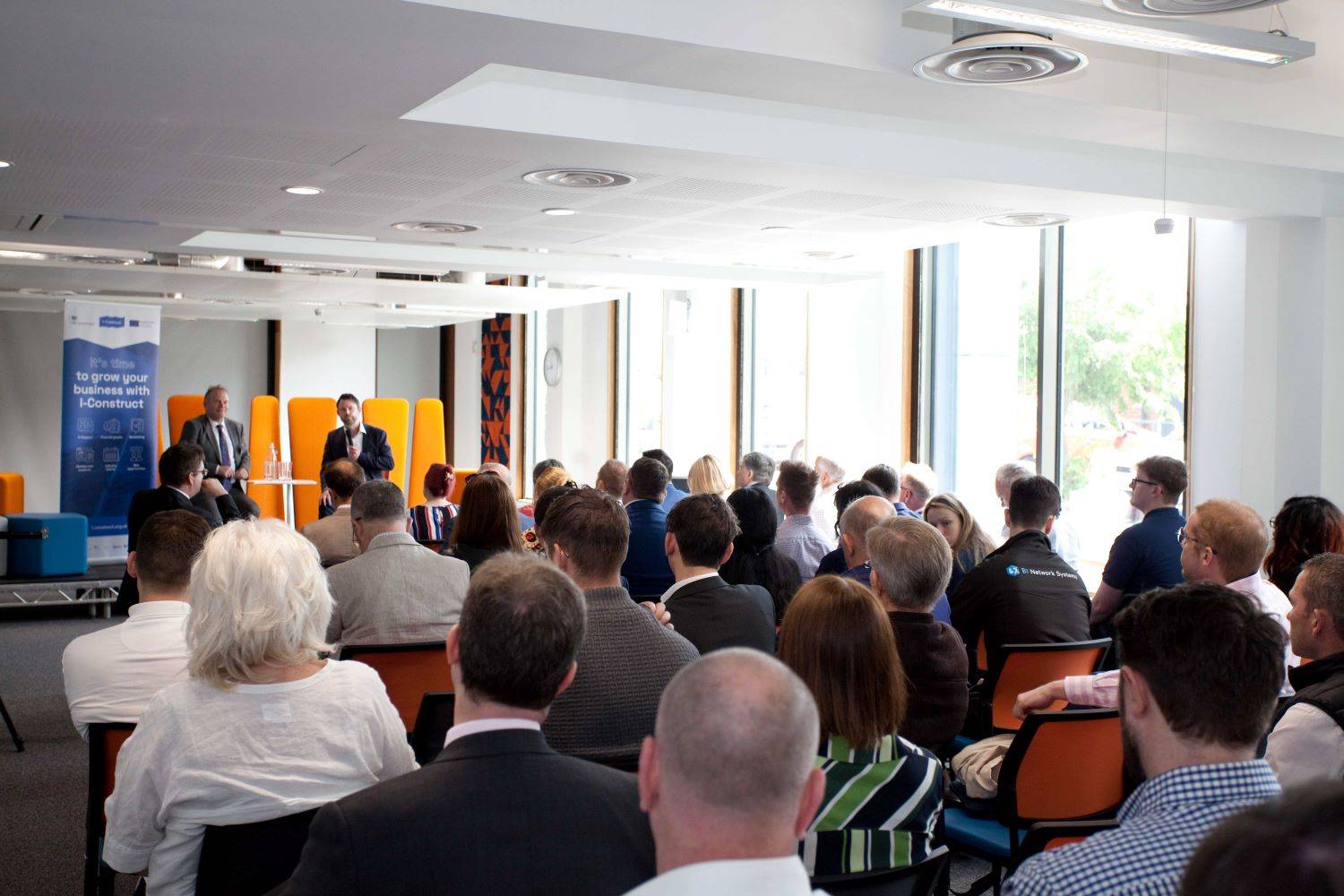 Michael Page, Strategic Framework Manager at Willmott Dixon Construction, said: "We had an interesting debate about the state of the sector. The construction industry is in a period of fundamental change where continuing to do what we have always done will not necessarily guarantee survival. We must look for opportunities to develop relationships and trust to be able to collaborate from the outset with customers and our supply chain partners alike, to create joined up thinking, share learning and to continually listen and respond to what people want."
On a day to day basis, the team at I-Construct offer one-on-one mentoring, grant schemes and advice to small and medium sized construction companies and their supply chains.
Ensign, a leading supplier of software to building services contractors, is one of the businesses benefiting from the business support.
Simon Revill, Sales Manager at Ensign Advanced Contracting Software, said: "We are constantly looking for ways to innovate and the support programme has allowed us to move our software to the next level. We are in the business of helping clients be better at business and our offer saves them time and money, as well as reduces their carbon footprint."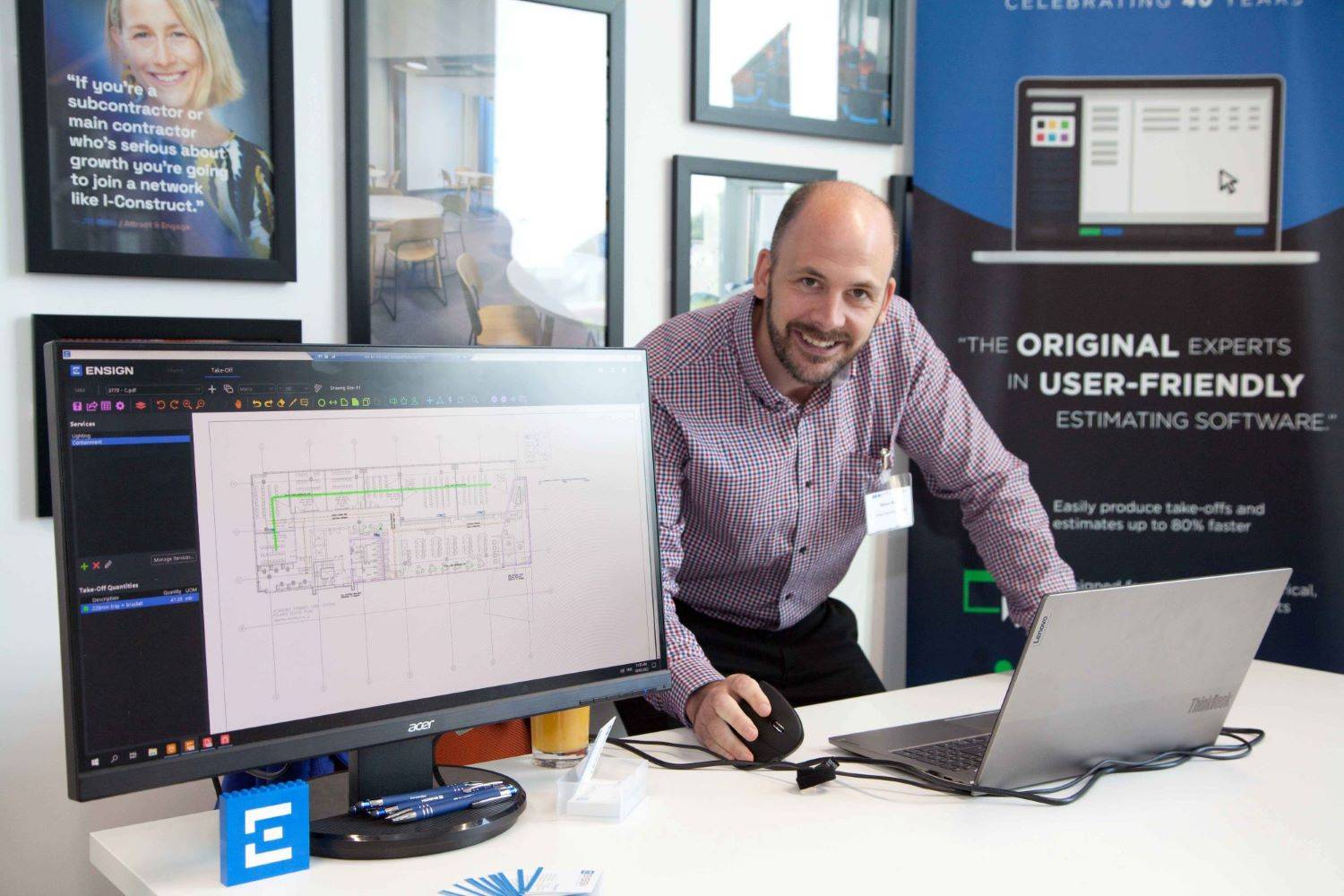 The business programmes, managed by the Haven Gateway Partnership and paid for through the European Regional Development Fund, support businesses across Essex, Kent and East Sussex.
The project is expected to create up to 130 jobs over its 3 year operation.
Cllr Tom Cunningham, Deputy Leader and Cabinet Member for Economic Growth at Braintree District Council, praised the day's huge success and is looking forward to future events.
He said: "It was a fantastic event and I would like to extend my thanks to the team at I-Construct for their hard work in its organisation. We're proud of our investment into this centre of excellence for construction innovation which has become home to a team of people experienced in the task of growing and supporting businesses. The knock on effect of this business support on the creation of jobs for the people of Braintree and beyond is huge."
George Kieffer, Chair of I-Construct and the Haven Gateway Partnership, said: "The engagement of private sector industry has made this event an outstanding success and has shown yet again the benefits that flow from the I-Construct programme for businesses in Braintree and much further afield in Essex, Kent and East Sussex and indeed nationwide. It is particularly encouraging to see the enthusiasm of companies that had not previously engaged with the programme. This will all lead to increased employment opportunities and greater prosperity for the businesses and our communities."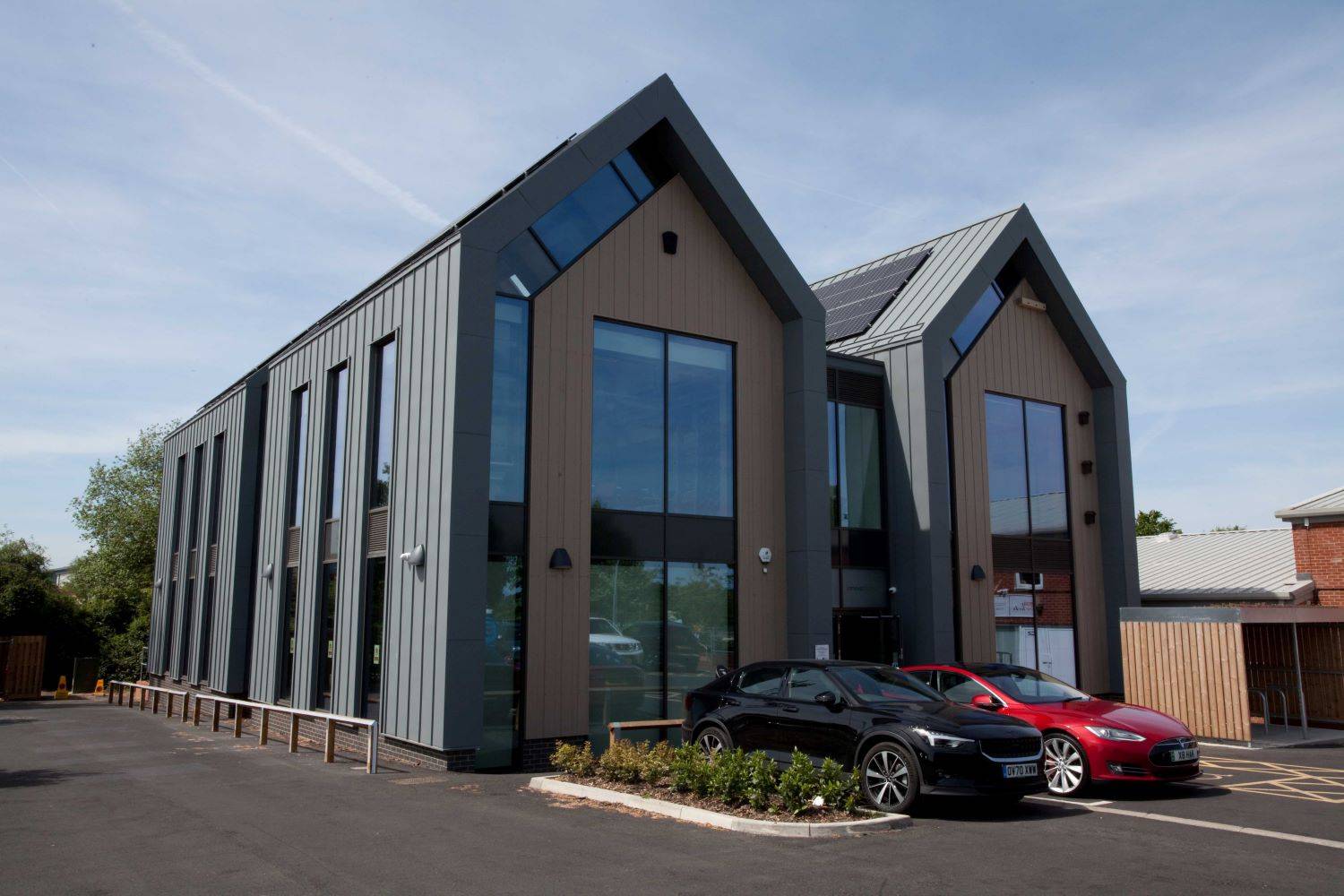 The next event will be published on www.i-construct.org.uk.