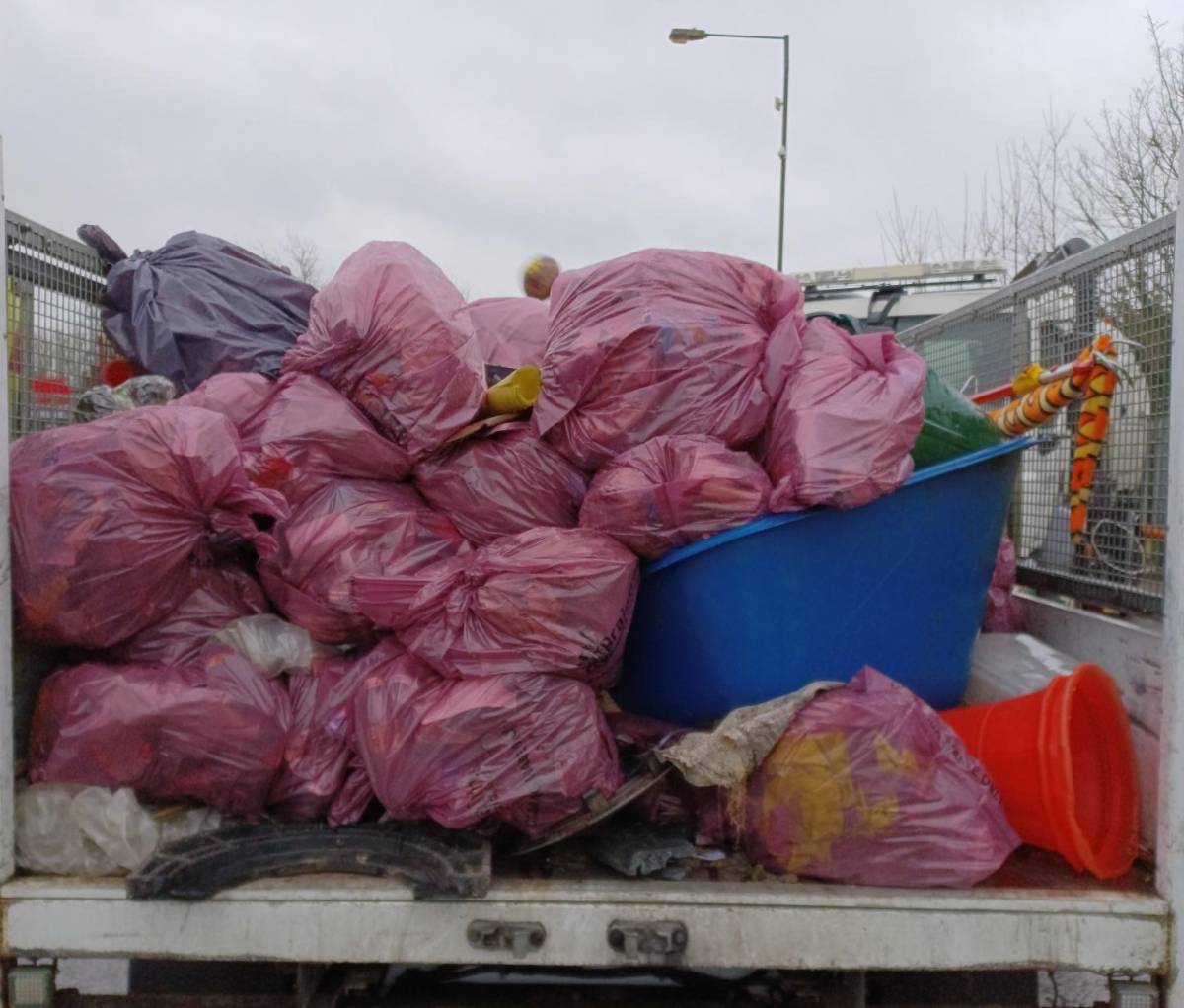 The Great British Spring Clean returned for its seventh year, and the message was simple: take part in Keep Britain Tidy's 'One Bag – Big Difference' campaign.
In late March and into April, the Great British Spring Clean returned for its seventh year, and the message was simple: take part in Keep Britain Tidy's 'One Bag – Big Difference' campaign and pledge to pick up as much litter as you can during the campaign.
Keep Britain Tidy has recently announced that nearly half a million bags - 449,406 to be precise, were pledged by local authorities and community volunteers across the nation.
Braintree District Council supported the campaign by encouraging local community volunteers and Parish Councils to take part in the campaign. The Council did its own bit by deep cleansing the district's eight-mile stretch along the A120 from the Felsted slip roads to Marks Farm roundabout, via Galley's Corner.
With two weekends of overnight working involving traffic management, 10 members of council staff litter-picked the verges and central reservation, as well as mechanical sweepers clearing over 17 tonnes of road sweepings from the dual carriageway.
Three tonnes of general rubbish were collected including 110 bags of litter containing fast food packaging, cups, tins, bottles, glass, plastic bags, cans and cigarette packets, vehicle debris, shredded tyres, road-killed wildlife, wooden pallets, fences and planks, arm-chair cushions, a large dog bed, a roll of old carpet, a food waste recycling bin and even a blue wheelie bin!
Cllr Wendy Schmitt, Cabinet Member for Climate Change and The Environment said: "As well as polluting our streets and parks, litter harms wildlife, domestic pets and other animals too. It currently costs Braintree District's local tax payers £1.54 million a year to keep our district clean and tidy. The deep-cleansing of the A120 which takes place three times a year costs a total of around £75k alone."

"I would like to thank everyone who took part in the Great British Spring Clean this year and applaud the continuous efforts of our local volunteers and Green Heart Champions who take pride in where we live. Our Enforcement Team will continue to follow up any reports we receive regarding litter offenders, as together we can all make a difference to protect the natural environment and our precious planet."
During the month of March, The Great British Spring Clean inspired another 49 volunteers to sign up as Green Heart Champions, all wanting to help keep their local areas clear of litter.
To sign up as a Braintree District Green Heart Champion and join a force of over 400 volunteers, please contact Braintree District Council online: www.braintree.gov.uk/braintree-district/green-heart-essex or email: greenheartchampions@braintree.gov.uk
Members of the public can also help tackle the litter problem by reporting anyone they see throwing litter from a vehicle to the council. Just take the registration plate number, make and model of the vehicle and report the incident online to www.braintree.gov.uk/littering
For those who do not have access to the internet, you can call the council's Customer Service Centre on 01376 552525.