"Our investments are attracting new businesses into the area, creating quality employment opportunities and providing residents with affordable homes, services and health facilities."
County and District Councillors recently visited the new developments taking place in Braintree which will help reshape its future.
Braintree District Council is investing £74.6 million into four key projects which will attract new businesses, support existing businesses, aid residents and create quality jobs. Where appropriate, financial support in the form of grants have been leveraged from partners to help fund the projects.
Three out of the four developments are nearing completion and will finish this year. These are the projects set to change the local business and employment landscape.
---
Horizon 120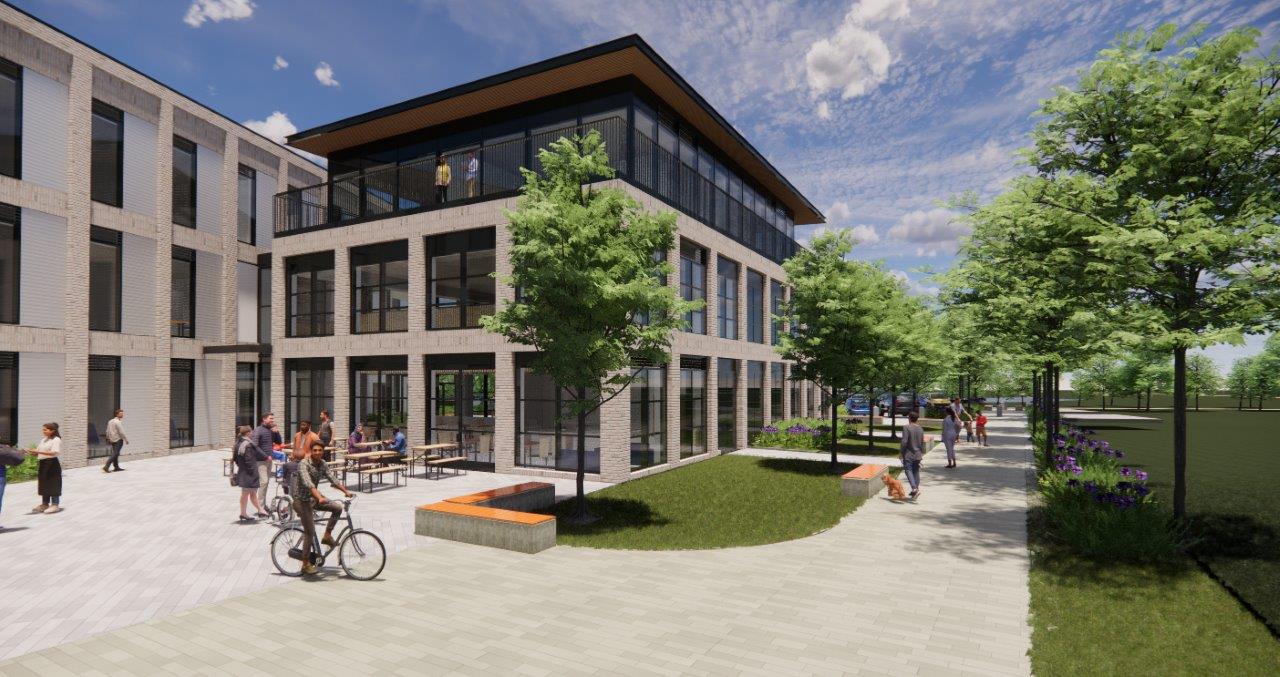 The 65 acre business, innovation and logistics park being built off the A131 in Great Notley is expected to create up to 2,000 new jobs.
The Council purchased the Horizon 120 site in December 2018 with the aim of creating an employment site fit for the future which attracts new firms into the district and creates high quality jobs.
CareCo, an independent distributor of care mobility products, Essex X-Ray, a leading designer and manufacturer of high voltage technology and British Off site, a manufacturer and distributer of building components for new homes, are three new occupiers moving to the park and into the district, bringing jobs and opportunities.
With the roads and infrastructure in place, building work has started on the commercial units.
The employment site will offer high quality office, hi-tech manufacturing and distribution spaces. A new enterprise and innovation centre is being built to support start-ups and small businesses.
I-Construct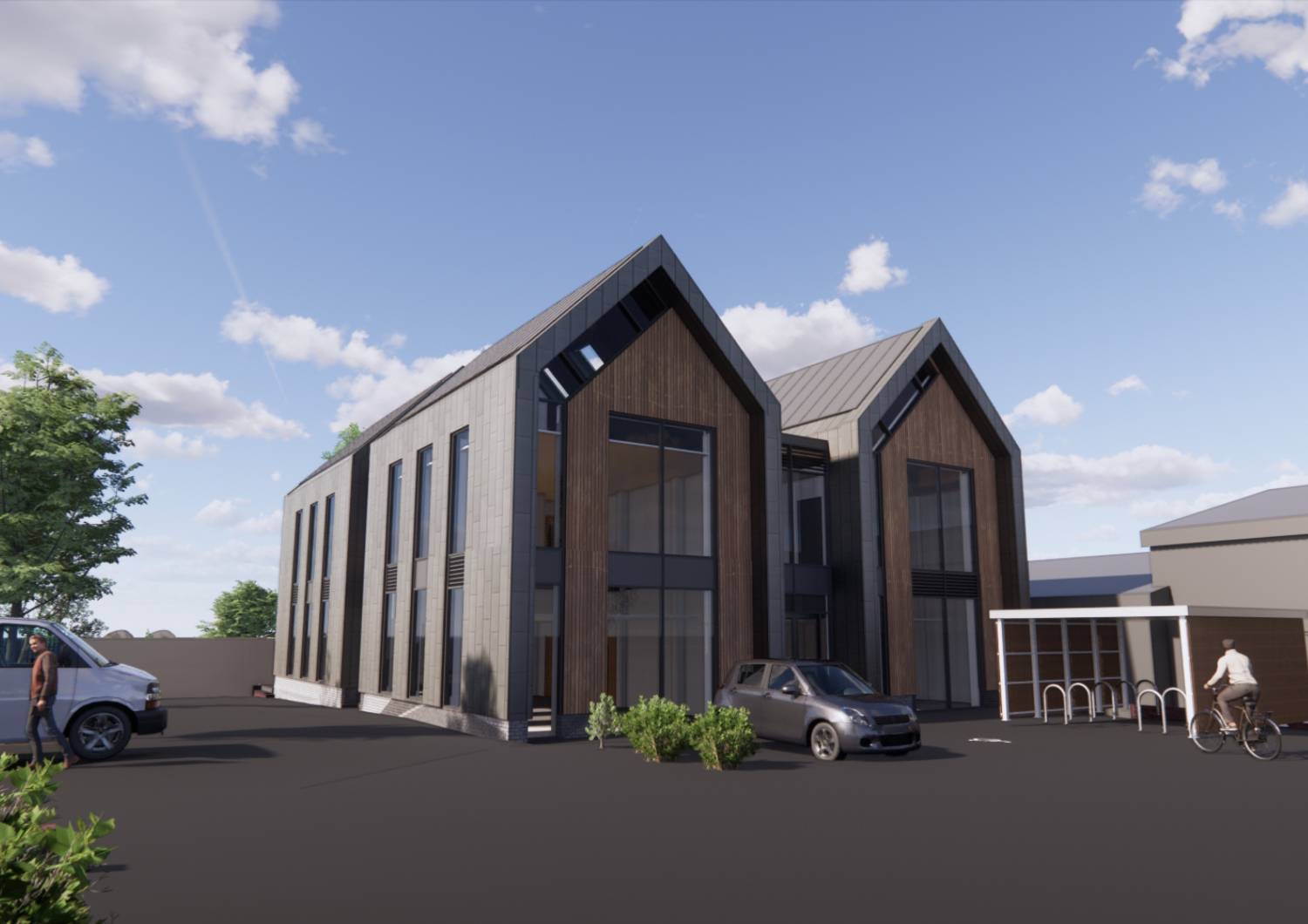 Building work is nearing completion on the I-Construct hub in Springwood Drive.
The innovative hub - consisting of a technology suite, exhibition space, conference facilities and informal meeting areas – will become home to a team offering business support, grant schemes and advice to firms connected to the construction industry.
It will be a place where innovative construction ideas, technology and techniques – such as robotics, off-site construction and modelling software - are shared and celebrated. Driving up innovation in the sector will make construction more efficient and sustainable both in the construction and operation of buildings.
The hub will in itself be an exceptional example of a modern, environmentally friendly building as it will benefit from innovative construction techniques and modern materials.
The project will support over 350 businesses, launch 150 new products and create up to 130 jobs.
Victoria Square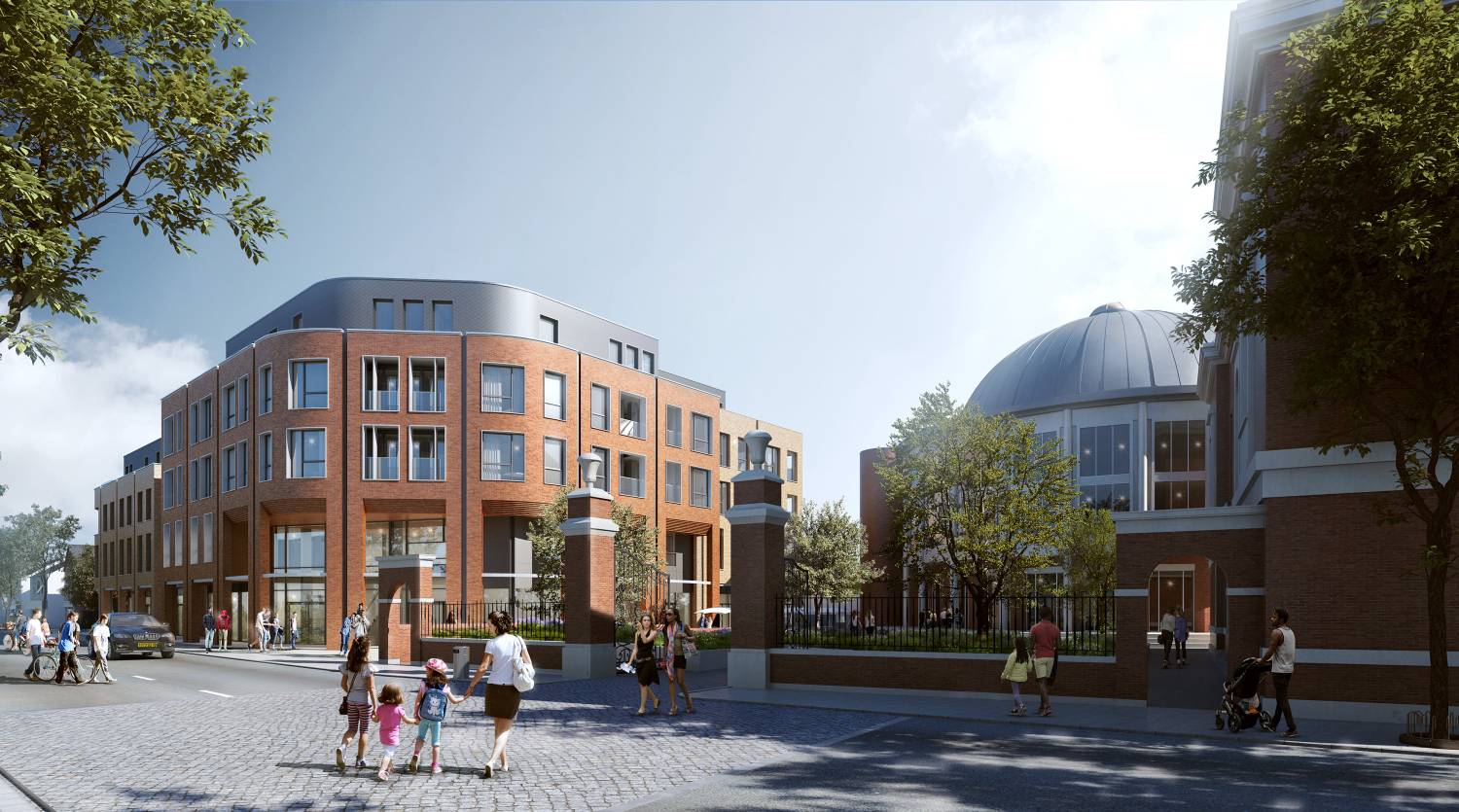 The regeneration on Manor and Victoria Street is set to finish this year.
The project will bring - 35 new affordable homes, a 'Livewell' health hub, pharmacy, 70 bed Travelodge, bus interchange, café or restaurant, public toilets and a twin level car park - into the town centre.
This investment into new homes, businesses and services is expected to create over 100 jobs. The new development will attract more people into the town centre which will not only generate trade for existing shops and restaurants, but could pull new businesses into the town too.
Pedestrianisation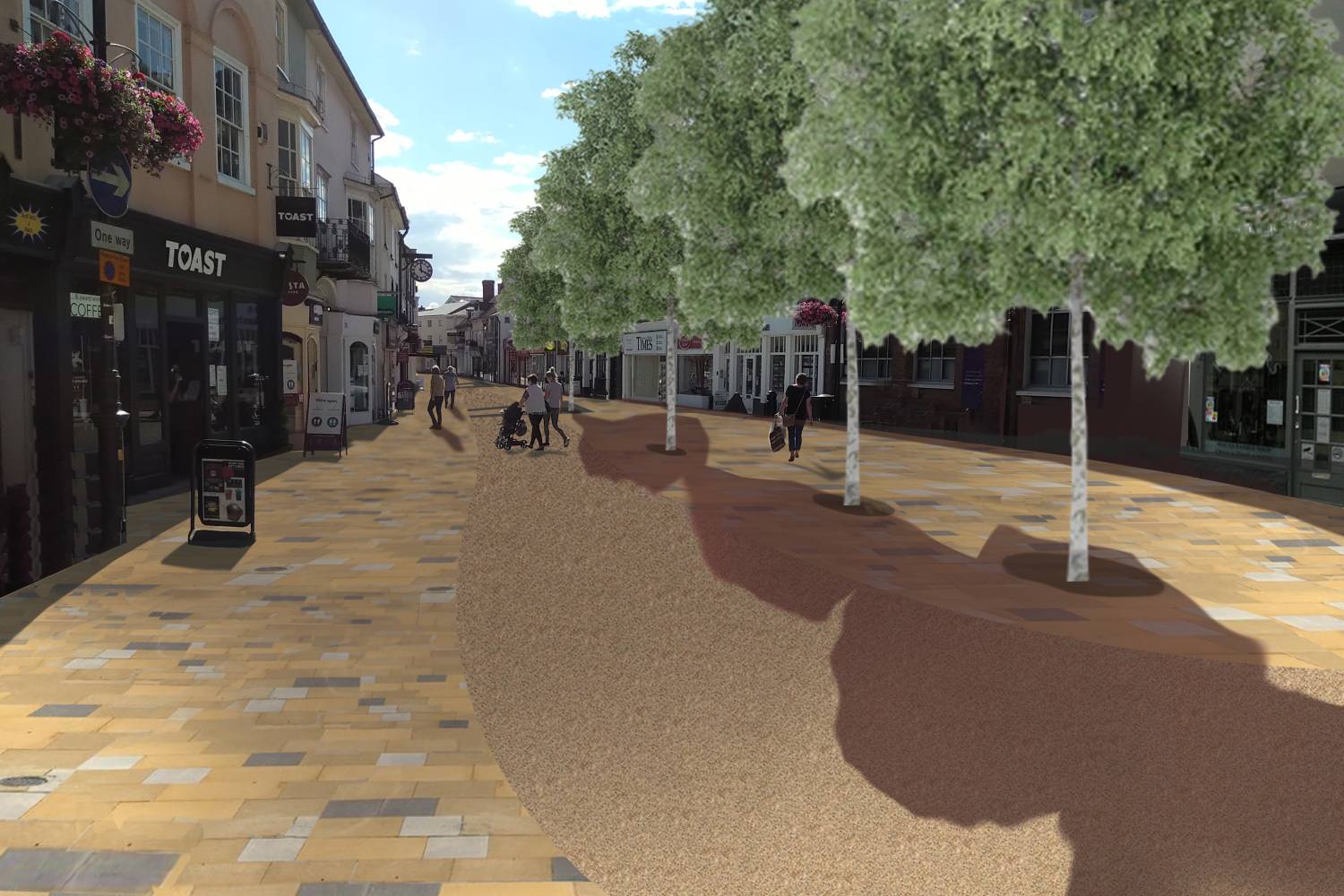 Work on the pedestrianisation scheme, which is seeing pavements levelled and resurfaced, is due to finish this autumn. Along with a new surface, new street furniture, trees, extra CCTV, street lighting, cycle storage and WIFI will also be installed.
This investment will create a safe, flexible and social space which can be used to host events, markets and social activities. These attractions will draw people in and keep them entertained for longer generating more trade for businesses.
Cllr Tom Cunningham, Deputy Leader and Cabinet Member for Economic Growth at Braintree District Council, said: "Our investments are attracting new businesses into the area, creating quality employment opportunities and providing residents with affordable homes, services and health facilities. We are moving at pace, with three out of the four investment projects, set for completion this year. By backing these projects and unlocking funds from partners, we are playing our part in supporting businesses and generating the momentum needed to get our economy back on track and growing again."
Cllr Lesley Wagland, Essex County Council Cabinet Member for Economic Renewal, Infrastructure and Planning, said: "I am delighted to see the exceptional work that Braintree District Council have done – and are continuing to do – to promote economic growth across the district. These four projects compliment the work that Essex County Council is already doing on economic renewal, helping people to prosper by increasing their skills and providing better access to good quality jobs.

This partnership working between Essex County Council and Braintree District Council will help us to achieve our strategic aim of enabling inclusive economic growth, and I am excited to see these projects move forward."
Braintree District Council will continue to look for opportunities to work in partnership with Essex County Council and others in a bid to support businesses and residents and grow the local economy.