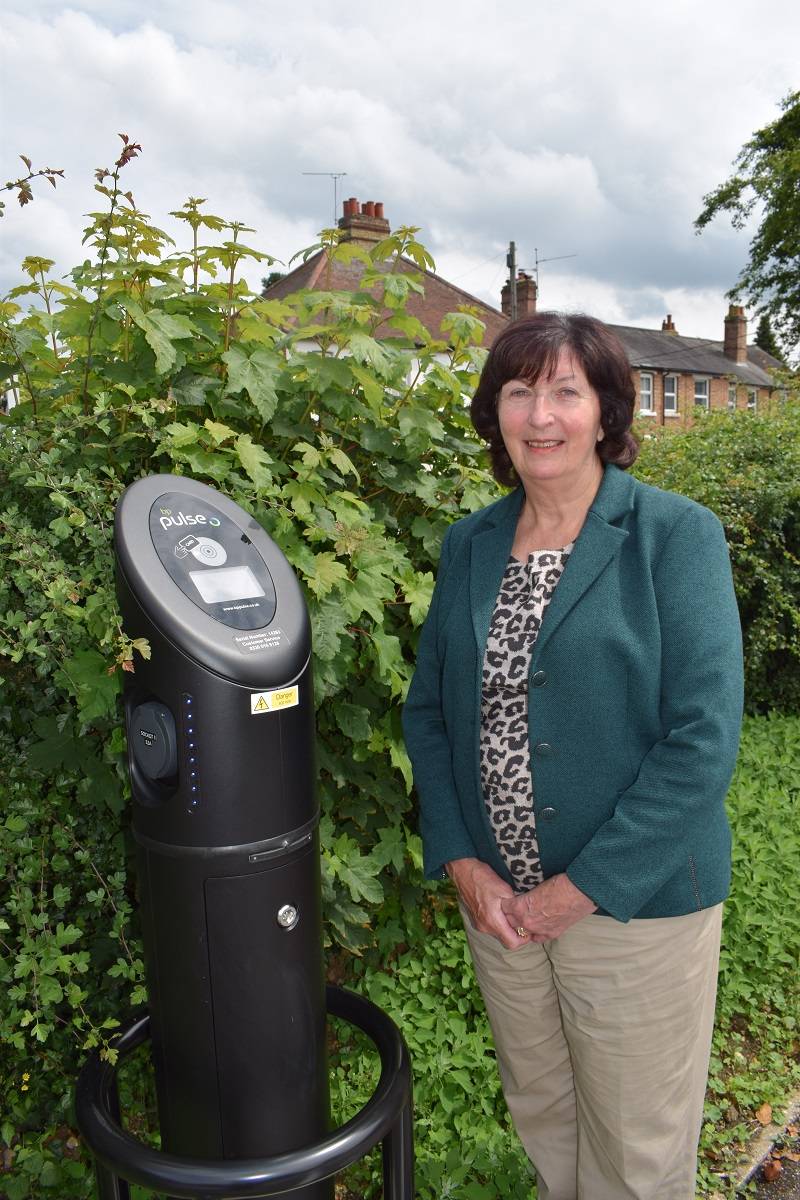 Braintree District Council is pleased to announce that four dual electric changing points are now up and running at White Horse Lane Car Park, Witham.
These installations provide another eight parking bays for drivers to re-charge their vehicles, joining the established charging points already owned by the council located at George Yard, Causeway House, Braintree Enterprise Centre, Braintree Swimming and Fitness in Braintree, Halstead Leisure Centre and Witham Leisure Centre.
At last February's Full Council meeting, Cllr Wendy Schmitt, Cabinet Member for Environment announced the council had been granted funds of £129,000 to install charging points from The Office for Low Emission Vehicles, (OLEV) and 'bp pulse', across the district. Working in partnership with 'bp pulse' and UK Power Networks, an investment of £30,323.70 was allocated to the White Horse Lane location.
These new additions now total seven local council owned car parks where drivers can recharge their batteries, increasing opportunities to switch over to electric vehicles instead of diesel and petrol driven vehicles.
Cllr Wendy Schmitt, Cabinet Member for Environment, said: "As the momentum increases to tackle climate change, electric vehicle infrastructure is vitally important to give residents the confidence to make sustainable transport choices, so we can all work towards reducing emissions. Our district has a growing electric vehicle charging network and we look forward to announcing the opening of our next location in Witham."
To grow electric vehicle charging network and infrastructure is one of the key priorities for Transport in the council's Draft Climate Change Strategy, which has recently been out for public engagement to allow people to have their say. The draft strategy was developed with the support of The Climate Change Working Group, representing businesses, residents and community organisations across the district.
Braintree District Council declared a Climate Change Emergency in July 2019 and announced a target to be carbon neutral as a Council as far as practical by 2030, as well as supporting our communities to reduce the impacts of climate change across the Braintree District.
For more information and locations for electric vehicles charging in the Braintree District
For more information on the Council's Draft Climate Change Strategy