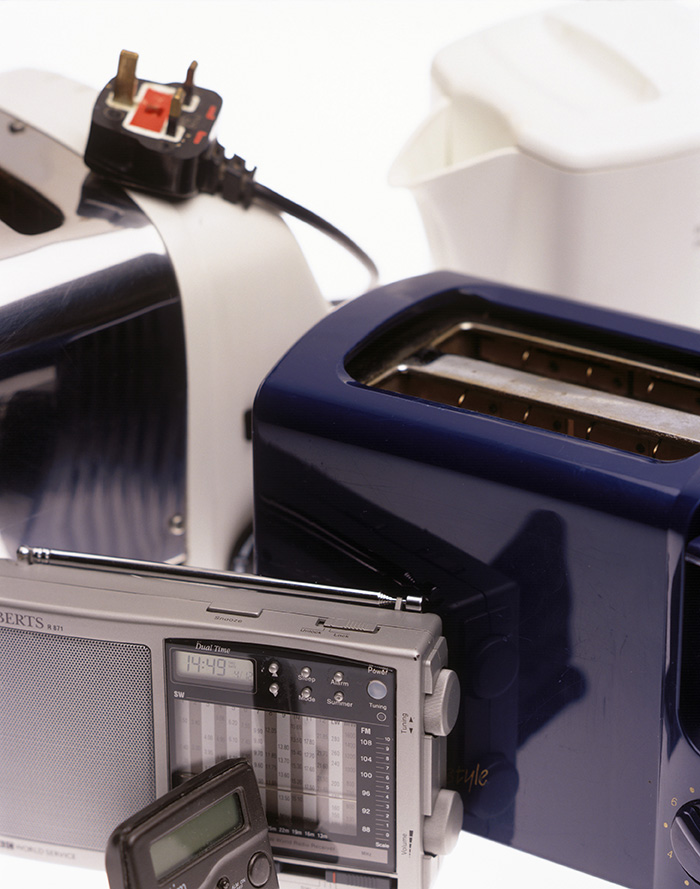 A scheme to collect unwanted small waste electrical and electronic equipment items for repair, recycling and reuse, has been introduced across the district.
Known as small 'WEEE' (Waste Electrical and Electronic Equipment) Recycling, is an electrical item that is small enough to fit inside a carrier bag, such as electric toothbrushes, small radios, toasters or hairdryers.
Every year an estimated 2 million tonnes of WEEE items go to waste. All electrical waste contains chemicals, some of which are hazardous and if these are not treated correctly, can bring health risks as well as being harmful to the environment. With this in mind, reuse or recycling are the preferred options for disposing of unwanted items.
The scheme, which will run as a trial for 12 months, involves convenient drop off points at specific times and locations across the district. The WEEE recycling collection vehicle will visit each location on a four weekly cycle on Wednesdays. Residents can bring along their items for recycling to meet the collection crew, with social distancing measures in place to help keep everyone safe. The council is encouraging residents to bring other items to the recycling banks at the same time, such as glass bottles and jars, or visit if passing by whilst on a food shopping trip.
Councillor Wendy Schmitt, Cabinet Member for Environment and Place said, "We are delighted to be able to trial this scheme and hope it proves popular with our residents. We want to address the issue of climate change by reducing unnecessary waste and this is a way we can help people to recycle their unwanted electrical items."
In addition to the new bring-site service, when booking the Council's Bulky Waste Collection, residents can now include up to four small WEEE items as part of this service, at no extra cost.
The WEEE items collected will be sorted to see what can be cleaned and repaired before they go to new homes. Any items that are too damaged or do not pass the General Product Safety Regulations, will be recycled in the proper manner.
To find out more about the new small WEEE recycling collection service, drop off locations and bulky waste visit our WEEE recycling pages, or call the Customer Service Centre on 01376 552525.