Connecting people and places
Connecting people and places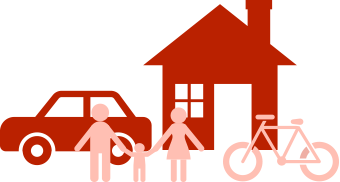 The connections that link our people and businesses together provide the foundations of our district. They can be 'physical' – like homes, roads and good transport, or they could be virtual, like the digital connections and infrastructure behind it that helps our residents and businesses trade, access services and communicate online.
We need to build 14,000 homes by 2033. Through our Local Plan, we will guide development and plan for infrastructure as well as control where development is located rather then it being delivered in an ad hoc way. We will drive investment in rail, roads and the cycling infrastructure as well as looking at new modes of public transport.
We all value our town centres and want to see them thrive. We're on a journey to re-invent our town centres as a destination of choice and a place in which people connect and enjoy recreational activities.
Improving digital connectivity is vital in helping our communities and businesses to thrive. It's not good enough that only 85% of our district can access superfast broadband, so by 2022, we aim to reach 97% as well as providing free public wifi in our town centres.
Our priorities
Grow the district in the right way supported by the required services
Develop our infrastructure leading to improved journeys in and across the district
Deliver good quality affordable homes for local people
Create thriving town centres for everyone to enjoy
Improve the districts digital connectivity and harness innovation in technology to meet future digital needs.